Not to sound like your dentist, but everyone should be brushing their teeth at least twice a day. Good oral hygiene is an essential part of anyone's daily routine and shouldn't be taken for granted. And apart from the desire to have a pearly white smile, there are a lot of other reasons to want to care for your teeth: preventing plaque, tartar, cavities, root canals, loss of enamel, periodontal disease, and other problems.
So you see just how important it is to have good dental hygiene. And for that, you're going to need a toothbrush.
We're all used to picking our toothbrushes based on two simple criteria: brand and soft, medium or hard bristles. But these days it's important to consider whether to get an electric toothbrush, too.
Electric toothbrushes have definitely gained popularity. Why? Well, they can clean our teeth better, for starters: The bristles spin faster, thus sweeping away more plaque and food particles, and at the same time covering all surfaces more effectively than the old-fashioned toothbrush. They can work around braces, and kids may find the electric models more fun and entertaining than a simple bristle brush. Not only that, but some models even have built-in timers to ensure you do brush your teeth for at least 2 minutes.
Although they are costlier, the proven benefits of electric toothbrushes clearly outweigh the cons. Everyone needs a toothbrush...and they should be replacing them regularly as well! That make them a great item for online sellers to consider adding to their online store.
Are you ready to trade in your manual toothbrush for an electric one? Are you ready to start adding them to your online store? Join us as we discover more about the growing market of electric toothbrushes with the help of our very own Market Research Lab.
Types of Electric Toothbrushes
Electric toothbrushes can be classified based on the kind of movement the toothbrush head makes as well as its speed. Below are 5 kinds of electric toothbrushes and their benefits:
Standard Power Toothbrushes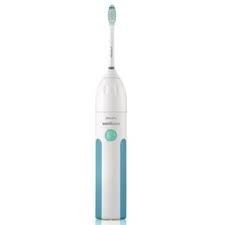 This is your typical electric toothbrush and can come with either a vibrating or rotating-oscillating head. These models are usually battery powered.
Sonic Toothbrushes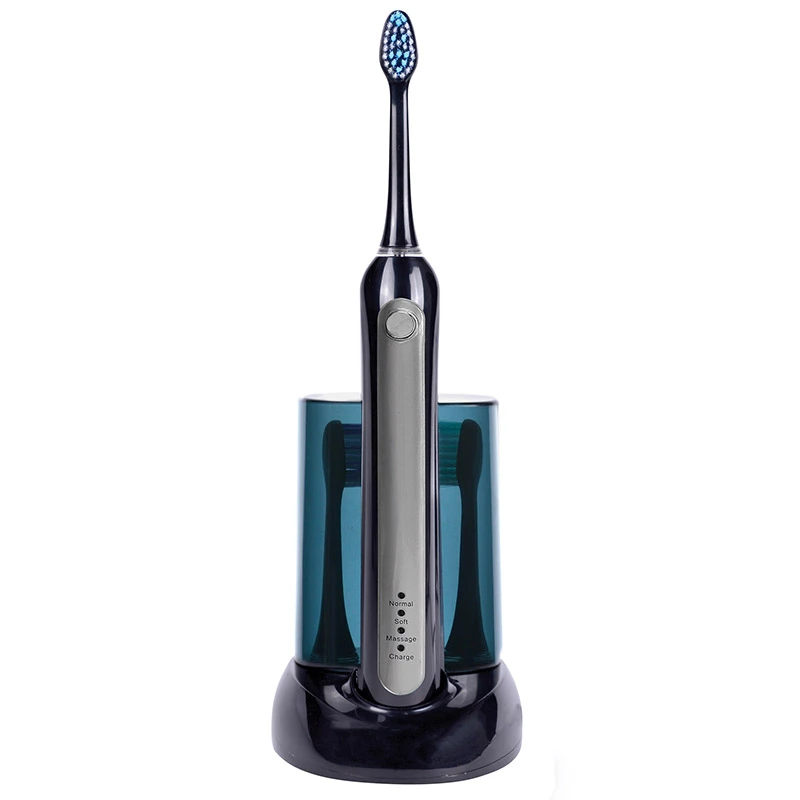 Sonic brushes move fast enough to produce vibrations that are audible to the human ear as a soft hum. Brands such as Sonicare, FOREO, and Oral-B fall into this category with frequencies ranging from 200-400 Hz.
Ultrasonic Toothbrushes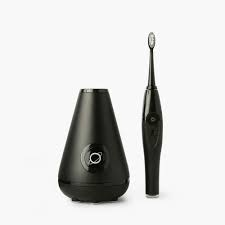 These kinds of brushes use ultrasonic waves to clean your teeth. They emit very-high-frequency, low-amplitude vibrations. These vibrations break up bacterial chains found in dental plaques.
Vibration Toothbrushes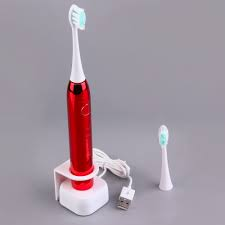 These models use vibration instead of a rotating or brushing motion. they have the same type of heads as a regular toothbrush; the main difference is that the head vibrates so the recommended brushing technique is similar to manual toothbrushes.
Rotation-Oscillation Toothbrushes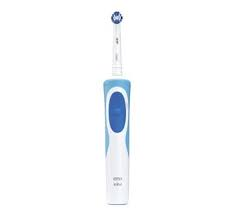 These models usually have circular toothbrush heads that rotate and oscillate. With these devices, you should move the brush slowly from tooth to tooth and let the brush do most of the work.
Why Sell Electric Toothbrushes?
Performance on eBay and Amazon
A high success rate in a market with low competition and reasonable prices makes electric toothbrushes a very viable niche. But this doesn't mean you should just sit back, relax and enjoy the ride. You have to prepare yourself for possible obstacles, such as finding a reputable supplier who can provide you highly competitive prices, or finding strategies and tactics to stay ahead of other suppliers.
When choosing your products, we highly suggest that you select products with a sell rate above 50%. This will give you a better chance of actually making a sale. If you go lower, you may find it challenging to win customers. Based on the data we gathered from our market research lab, electric toothbrushes have high sell rates, between 87% and 100%, which is hugely promising.
The prices of electric toothbrushes vary greatly depending on the brand, make and function. But this variety will not affect the potential profits you can make selling these. Find a supplier who offers high quality products and great wholesale prices to maximize your margins. Buying in bulk will get you the best price, and since these are relatively small they won't require a large storage space, so you can keep your overhead costs low.
A low-competition market means you'll encounter fewer sellers and fewer product listings. With fewer options available to consumers, your chances of landing a sale are much higher. This holds true for most niches -- high demand with low supply equals success!
General Demand
Driving traffic to your listings is very important and vital for you to actually sell your products. Traffic is all about keywords. To help us find the best keywords, we will be using our very own AffiloTools Keyword Researchtool. Below are some of the top-ranking keywords for electric toothbrushes.
There are literally tens of thousands of people searching for just the phrase "electric toothbrush." That's a promising sign, but we're not done yet. Take note of the brands listed in the keyword research results, and use these as indicators of which brands are most sought-after, and which products are worth stocking in your online store.
Extra Bonuses
You may also opt to bundle your electric toothbrushes with related products such as replacement heads, toothpaste and dental floss, to help draw attention to your listings. You can offer them as freebies to customers who buy in bulk (such as a family pack of 4) as a discounted add-on for each item bought.
Summary
You should see by now that we have found ourselves a promising niche where you can definitely sell, and sell well. As I mentioned in my intro,oral hygiene is important -- and most people know the important of caring for their teeth! Plus, toothbrushes are consumable goods: They'll need to be replaced from time to time, which means consumers will make regular purchases. Find the most promising models of electric toothbrush using our research and create highly optimized listings for your products -- then make sure your shopping carts are ready to take orders!
How to Sell Electric Toothbrushes
Here are some options to help you decide how and where to sell your electric toothbrushes:
1. eBay or Amazon
eBay and Amazon are both ideal places to start selling your electric toothbrushes, because these marketplaces have a steady flow of traffic. All you have left to do is to craft your listing so that it attracts a portion of the traffic to your listings. Always remember to think outside the box if you want to stay competitive. Here are a few tips to help keep you a step ahead of the other sellers:
Research: Look for suppliers who can offer you the best prices to stay competitive. Also, search for the most sought-after brand names and models so you are sellers what customers are looking to buy.

Offer free shipping: Anything that comes with something "free" is always an instant attractant to buyers and reshipping is always something any buyer will want when shopping online.

Offer product bundles: Bundle your electric toothbrushes with replacement heads, toothpaste, and other essentials. You can even bundle some models with rechargeable batteries and charging bases.
2. Your Own Online Store
If you want to try selling through your own online store, check out our Premium SaleHoo Stores. To make sure you start selling like a pro, we'll throw in the SaleHoo Stores Traffic Training Guide for free! This is specially created by Mark Ling himself, to help you drive traffic and sales to your online store!
Having your own online shop frees you from all the fees that Amazon and eBay charge. You just have to be creative in your SEO to ensure you attract traffic that will translate to sales.
3. Sell Locally at Your Local Bazaars or

Flea Markets

Lots of people flock to bazaars looking for a good bargain, which means if there are any events in your area, you already have the traffic you need to starting selling your electric toothbrushes. Be sure to read about the various brands you have in stock so you can answer questions about your products. For sure, there will be customers asking you about the pros and cons, so it's best to be ready for whatever they may throw at you.
Trusted Electric Toothbrushes Suppliers
Relish supplier develops and manufactures oral care products. The company was started in 2012 in the coastal city of Shenzhen, China. Today, Relish exports its products worldwide and has ISO9001 QMS and CE certification. Relish offers two types of warranties for its products that buyers can choose from. Payment terms include a 30% down payment and the remainder 70% before shipment.
Large Product Range: Oral care products, Baby products.
Wholesale and Dropship: Relish can ship wholesale internationally but does not offer dropshipping.
As a China Manufacturer, supplier, factory of electric toothbrush and oral irrigator/water flosser, Shenzhen Relish provides various types of electric toothbrush wholesale, dropshipping and OEM services. You can also wholesale water flosser/oral irrigator from Relish at factory price. We look forward to working with you.