It is foreseeable that in the context of China's rapid growth in the size of the oral market and expanding consumer demand, the oral home care market is expected to gain greater innovation.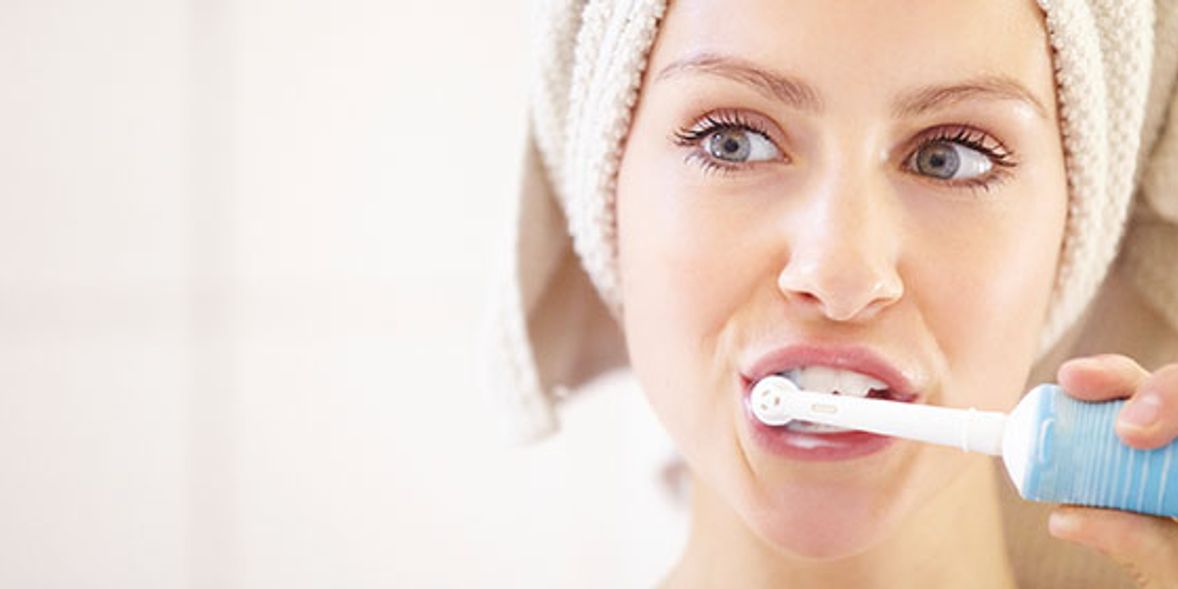 The same home oral personal care market companies, and earlier in China launched a domestic electric toothbrush brand Shuke company, the relevant person in charge that the future will have more differentiated oral care products, this market is only big.
National Health Commission data, China's oral health care market size has grown to 103.5 billion yuan in 2019, compared to 20 billion yuan in 2008, a compound growth rate of 18% during the decade. It is foreseeable that the oral home care market is still promising under the drive of consumer upgrading.
Electric toothbrush take the lead
Once upon a time, the electric toothbrush as an imported product, only a few people will buy high-end goods. At that time, China's oral care awareness is obviously inadequate, compared to the supermarket at most a few dozen yuan of ordinary toothbrush, often thousands of dollars of electric toothbrush products are really "not cost-effective".
An article published by Interface News in 2016 mentioned that around 2003, Procter & Gamble had launched the Crest brand's SpinBrush electric toothbrush in China. In 2006, Crest divested all of its SpinBrush brands and businesses and sold them to Church & Dwight.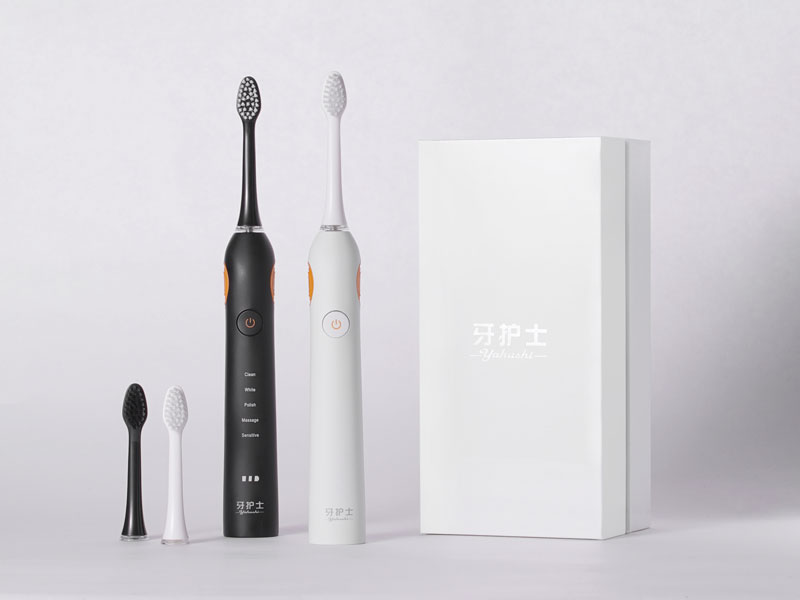 After 2013, China's electric toothbrush industry began to grow by leaps and bounds. According to the Baidu index, toothpaste has been in a relatively solid growth position in the Baidu search index as a heavyweight product in national oral care. Until 2013, electric toothbrush search index had the first time slightly more than toothpaste. Although it has still been overtaken by toothpaste since then, around 2016, the electric toothbrush search index significantly surpassed the toothpaste category, and continued to rank first for many years.
The rapid rise of electric toothbrushes is mainly related to the increased awareness of oral care of Chinese residents and the innovative development of the industrial end.
The Fourth National Oral Health Epidemiological Survey Report shows that the level of oral health literacy of Chinese residents has gradually increased in recent years. The oral health knowledge awareness rate is 60.1%, 84.9% of the survey respondents have a positive attitude towards oral health care, agree on the importance of oral health, and believe that regular checkups and self-maintenance of oral health are necessary.
According to Nielsen data, the penetration rate of electric toothbrushes in China was only 5% in 2015, far less than that of the United States, where the penetration rate was 42%. At that time, the top four electric toothbrush market share in China were all foreign companies, of which P&G had been the first for many years, with a market share of 56.4% in 2015, far ahead of Cheer Late Dewey (9.3%), Colgate (8.2%) and Philips (5.7%), which followed closely behind.
2015 was an explosive year for the original innovation of domestic electric toothbrush products. According to public information, today's well-known domestic electric toothbrush brands such as Sush, usmile, Dr. Bay, etc. were mostly established in that year.
The emergence of domestic electric toothbrushes to the market brought a greater impact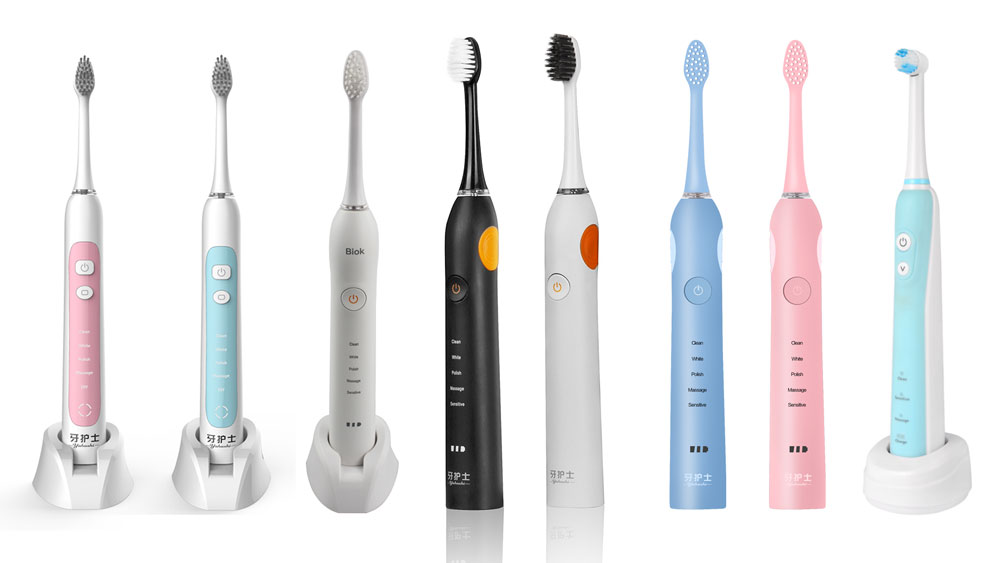 1. The price is generally lower, lowering the threshold for consumers to use
Through the price statistics of electric toothbrushes on the market, domestic electric toothbrushes are mostly the average price of 300 yuan or less in the low-end positioning. Among them, the Xiaomi brand electric toothbrush to the cost performance of the main, the launch of good and affordable electric toothbrush products. Under the competition of "cost performance", the barrier of entry for consumers is greatly reduced, thus rapidly promoting the growth of Chinese electric toothbrush industry in the short term.
2. Misaligned competition with international brands.
Compared with the original electric toothbrush of the international brands that are often thousands of dollars a piece, domestic brands are more cost-effective first, which forms a misaligned competition with the international giants. According to the data of Southwest Securities, in Q1 2020, the international famous electric toothbrush brand Philips and Oral B line listed accounted for 19.1% and 5.4% respectively, ranking first and third in the market. However, in terms of low-end products, the performance of the two is not as good as the domestic brands, the combined sales of the two 300 yuan and below accounted for only 16.9%.
3. publicity to accelerate market education.
Unlike the cold international brands, domestic electric toothbrush brands pay more attention to multi-channel and multi-modal innovative marketing, thus strengthening the oral care education of consumers. Take Sush as an example, it not only pays attention to the marketing cooperation with netizen bloggers, but also invites professional dentists to endorse the product, emphasizing the importance of oral personal care to dental health, so as to strengthen consumers' awareness of care.
Authoritative market research institution Euromonitor data show that in 2014, China's electric toothbrush market size is only 747 million yuan, while in 2019 has reached 7.998 billion yuan, with a compound annual growth rate of 60.67%.
Category innovation is endless
According to the findings of the 2020 White Paper on the Economy of Beauty and Dentistry, in the oral health market, neatness, beauty and whiteness of teeth are the main demands of consumers for dental health, and beauty and dentistry projects have been extended from a single brushing to orthodontics, scaling, dental veneers and the use of functional products.
In this regard, traditional toothpaste, mouthwash and other products have also exploded with great innovative power.
MAT2019 online oral care-related search keywords show that electric toothbrushes, toothpaste, toothbrushes, whitening toothpaste, dental instrument, mouthwash scaling powder and calculus remover have become the search keywords of the year.
The data related to the 2020 White Paper on the Economy of Beauty and Dentistry also proves this: from 2018 to 2019, the annual year-on-year growth of the mouthwash category market reached about 30%; as of 2019, the annual sales of electric toothbrushes exceeded 5 billion yuan on the Tmall platform, with sales and sales increasing by 77% and 54%, respectively; toothpaste became the most popular product among middle-income groups ......
From the perspective of dental health and economics, good oral personal care in advance is not only beneficial to consumers' oral health, but also can save a lot of expenditure on dental maintenance visits.
Water flosser, also known as Oral Irrigator, is an auxiliary tool for cleaning the oral cavity, using the pulse of water impact to clean teeth, teeth a tool. In the United States, Waterpik, the pioneer of this category, has more brand bargaining power. Its water flossing products range in price from 300 yuan to 1400 yuan, in line with the various needs of consumers from entry to professional level.
As a fast-growing electric home oral care category in recent years, a number of electric toothbrush brands have also launched water flossing products. Its price is mostly concentrated in 300 yuan or less, the main portable use.
Industry still needs to be standardized, the key to innovation in safety and branding
Although rapid growth, but the current home oral health care industry is still facing the product to low-end products, product quality varies, the effect of innovative products to be verified and other issues.
Water flosser, for example, in mid-2020, Hangzhou Consumer Rights Protection Commission on the current market for home flosser (scaler) related to the evaluation. The results show that the rate of compliance with the standard is only 50%, and the quality is not proportional to the price.
According to the Zhejiang Provincial Inspection and Quarantine Institute of Science and Technology senior engineer Zhu Ling, the flosser comparative test does not meet the high rate, failed mainly in the logo and description of the project, moisture resistance project and the structure of the project. The latter two items are a little more risky for consumers. "Once the accident, the division of responsibility for consumers is also relatively unfavorable, so it is recommended to buy the product itself with a charging device." Zhu Ling continued to say.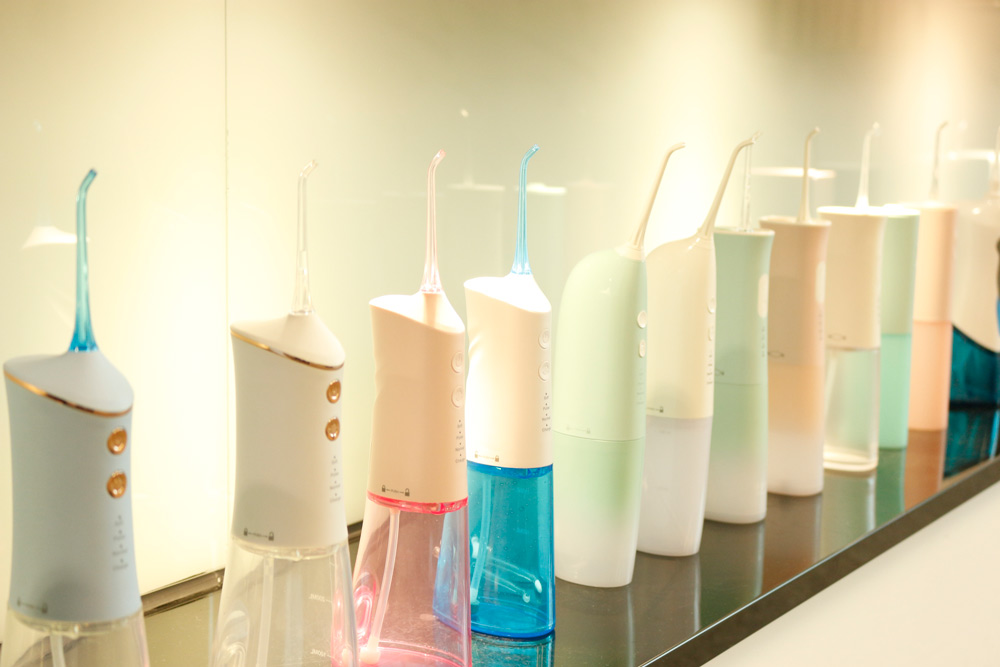 In addition, the test results show that the expensive flosser (scaler) does not mean good quality, the highest price of $ 849 XNUO smart flosser three items do not meet the standard, while $ 179 Bay doctor with the flosser and $ 199 Mijia electric flosser three standards are met.
In recent years, the market has been gradually heating up the home dental scaler (dental calculus cleaner) has also encountered questions from traditional dental experts.
Recently, Suno visual ultrasonic dental cleaning instrument online Xiaomi Youpin, with a crowdfunding price of 199 yuan reached 50933 volume, crowdfunding completion rate of 1013%. This seems to side-by-side evidence of the strong consumer demand for such deep cleaning products for home use.
For domestic oral care electrical products, its brand building time is short, the category is new, product effectiveness is still to be verified is the main reason for the above phenomenon. In addition, in the market performance, subject to the lack of technology and brand accumulation, domestic oral care products in the high-end market performance is generally poor.
According to the data compiled by Southwest Securities, in 2020 electric toothbrush Q1 online sales, for example, overseas home appliance personal care giant Philips ranked first with a market share of 19.1%, ranked second usmile market share of 12.5%. As for the domestic Shuke, Xiaomi, Sush, Dr. Be and other brands generally have a market share of less than 5%. In the high-end products with a unit price of more than a thousand dollars, Philips and Oral B is a near monopoly of the situation "hanging" domestic brands.
In electric toothbrushes and other FMCG categories, high-end means higher product margins and bargaining power, which is also a domestic brands want to maintain a competitive advantage must take the market heights.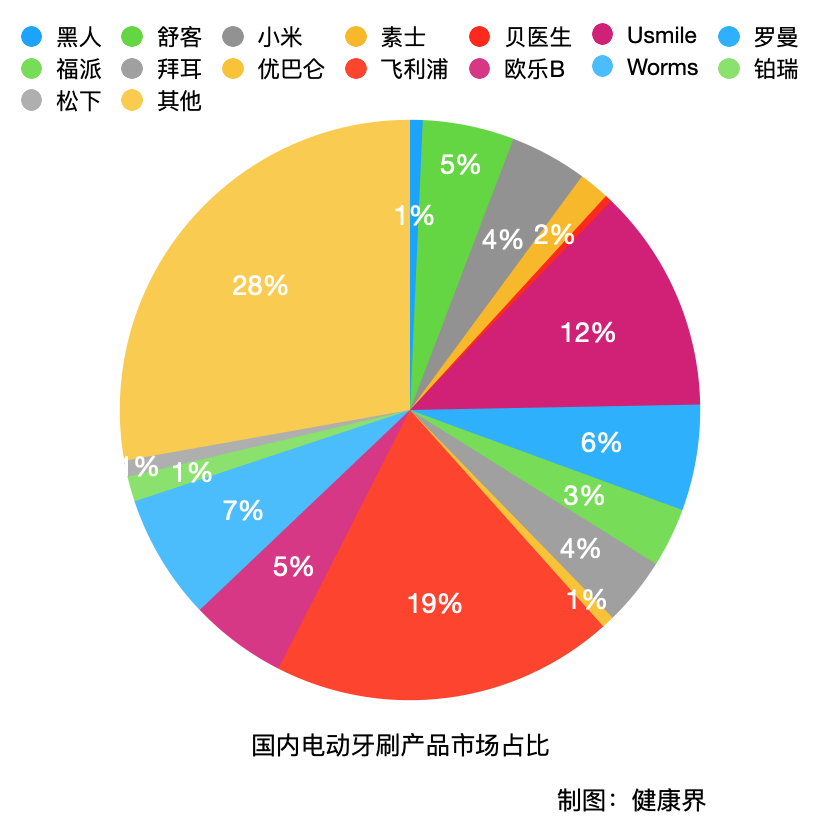 Philips high-end product line, for example, in the electric toothbrush core function - speed - that is, the electric toothbrush cleaning capacity, Philips priced at 219 yuan entry model HX6511 has been able to achieve "31000 The lowest 368 yuan to get a "magnetic levitation motor 31000 vibrations / min" of the powerful motor products. Compared to its high-end products priced at more than a thousand dollars, the entry model does not differ much in terms of core functions. Product margins also rose with the price, the water rose.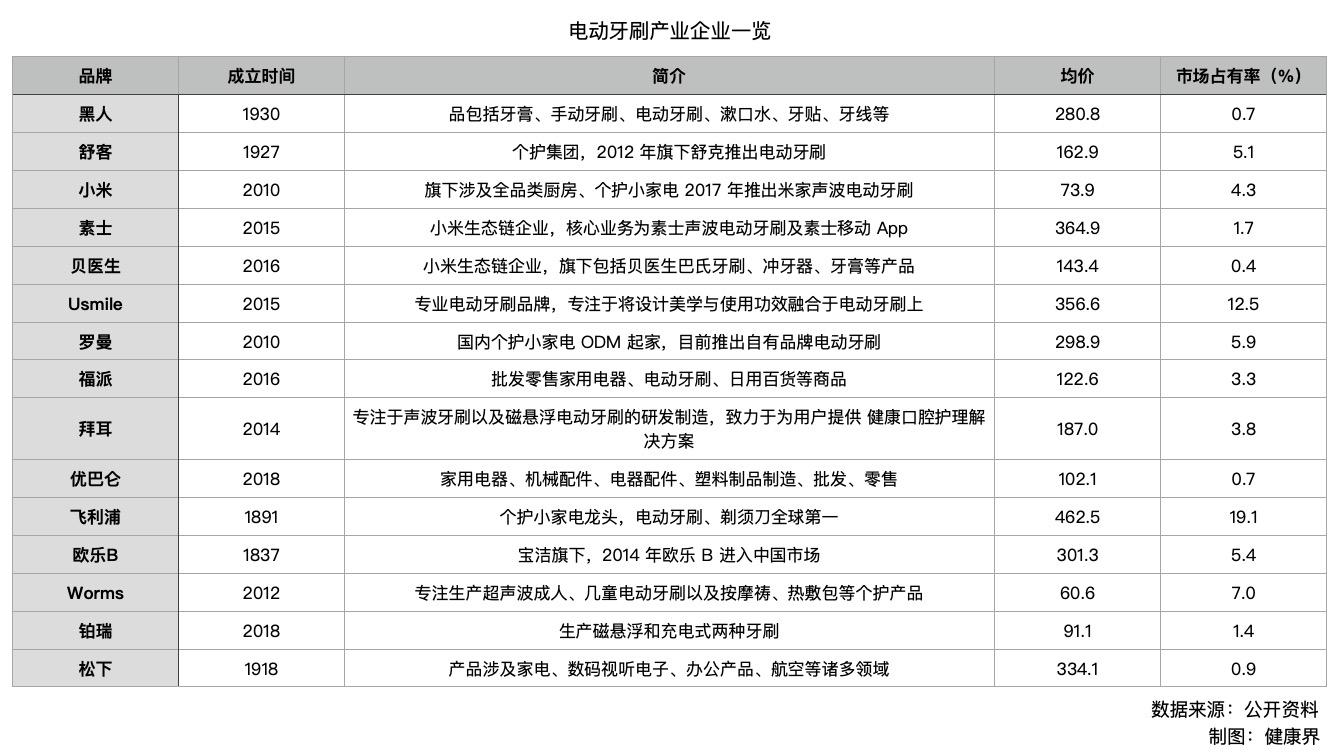 In terms of the ability to provide high-end products, Chinese electric toothbrush brands obviously still have a lot of room to rise. At present, there are few domestic electric toothbrushes priced above 1,000 products. Only a few brands such as usmile and Sush launched mid-range products priced at about 300-500 yuan.
At present, in the home oral personal care industry, China has given birth to two "quasi-listed companies", including Sushi and Usmile. In the consumer demand and industry innovation driven by two wheels, the future home oral personal care industry is expected to explode more vigorous vitality.
As a China Manufacturer, supplier, factory of electric toothbrush and oral irrigator/water flosser, Shenzhen Relish provides various types of electric toothbrush wholesale, dropshipping and OEM services. You can also wholesale water flosser/oral irrigator from Relish at factory price. We look forward to working with you.