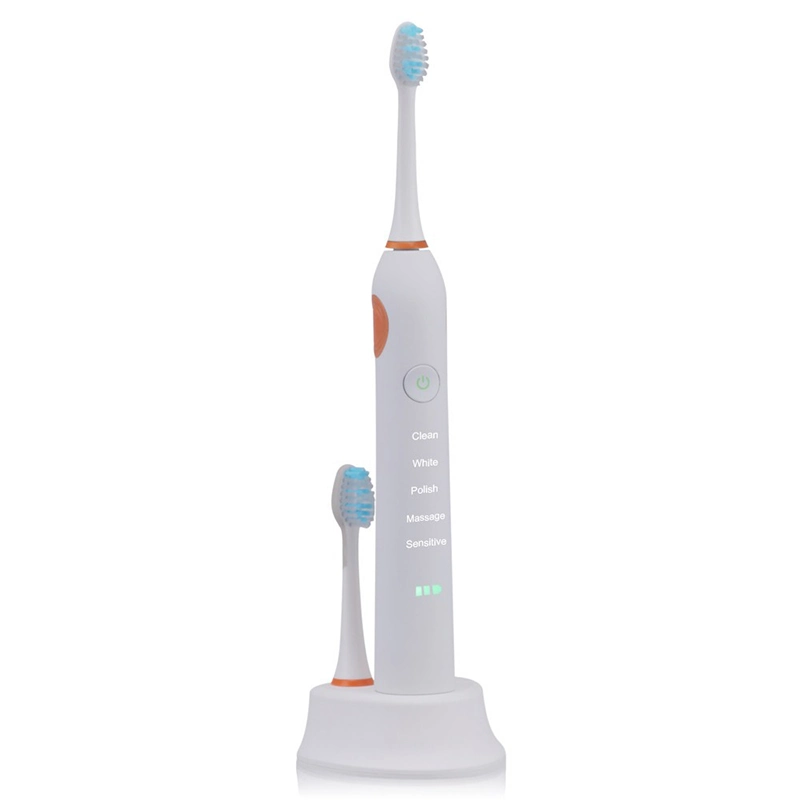 We tell you everything you need to know about the sonic
electric toothbrush
es and their innovative brushing technology that together with the design of the heads is capable of taking your oral hygiene to a higher level. Ready to discover the dental cleaning of the future?
Perhaps you have heard of them, because their popularity does not stop growing: we are talking about sonic electric toothbrushes, a new generation of toothbrushes that, through their double mechanical and hydrodynamic action, are capable of exponentially multiplying the effectiveness and depth of the toothbrush. oral hygiene without wearing down the tooth surface while protecting the health of your gums.
How does the sonic technology of sonic electric toothbrushes work?
sonic electric toothbrushes emit high frequency acoustic vibrations that cause the head filaments to oscillate laterally at a speed of up to 48,000 movements per minute. To give you an idea, a manual toothbrush usually reaches 300 movements per minute and a rotational electric one ranges between 5,600 and 8,800 movements. Thanks to the high vibration speed of its filaments, sonic electric brushes guarantee an efficient removal of biofilm (bacterial plaque) adhering to the tooth surface (mechanical action). But, in addition, the high speed at which the filaments vibrate causes the emission of acoustic waves and generates small oxygen bubbles in the saliva that are driven out so that they can reach the bacterial plaque installed in areas of difficult access (hydrodynamic action).
In addition to being effective, it is a totally safe method for oral health: it has been shown that despite the high intensity of cleaning they offer, sonic brushes do not cause any wear on the tooth structure or on the restorative materials that have been applied, as well as implants and orthodontics.
Proven efficacy , Visible results in just 10 days: improves gum health and reduction of bacterial plaque.
They improve interproximal cleaning, helping to reach interproximal areas thanks to their sonic technology and the exclusive design of their small diamond shaped heads.
They respect oral tissues thanks to their high-quality Tynex (R) filaments and rounded, textured ends.
They have a quadrant timer that marks, by means of a brief pause every 30 seconds, when it is the right moment to change zones (quadrant), helping to comply with the recommended brushing time.
It is recommended for all types of people, but it is especially recommended for people who are demanding with their daily oral hygiene or those with specific needs: gum problems, implant and orthodontic wearers, people with poor brushing technique and those who suffer from limitations in manual dexterity due to ailments such as osteoarthritis or arthritis.
It has a long-lasting battery.
It is a brush designed to be practical and comfortable: ergonomic, silent and light.
It offers

multiple

models so that you can choose the one that best suits you.
As a professional manufacturer of electric toothbrush and oral irrigator/water flosser, Shenzhen Relish provides various types of electric toothbrush wholesale and OEM customized services. You can also wholesale water flosser/oral irrigator from Relish at factory price. We can provide you highly competitive prices and look forward to working with you.