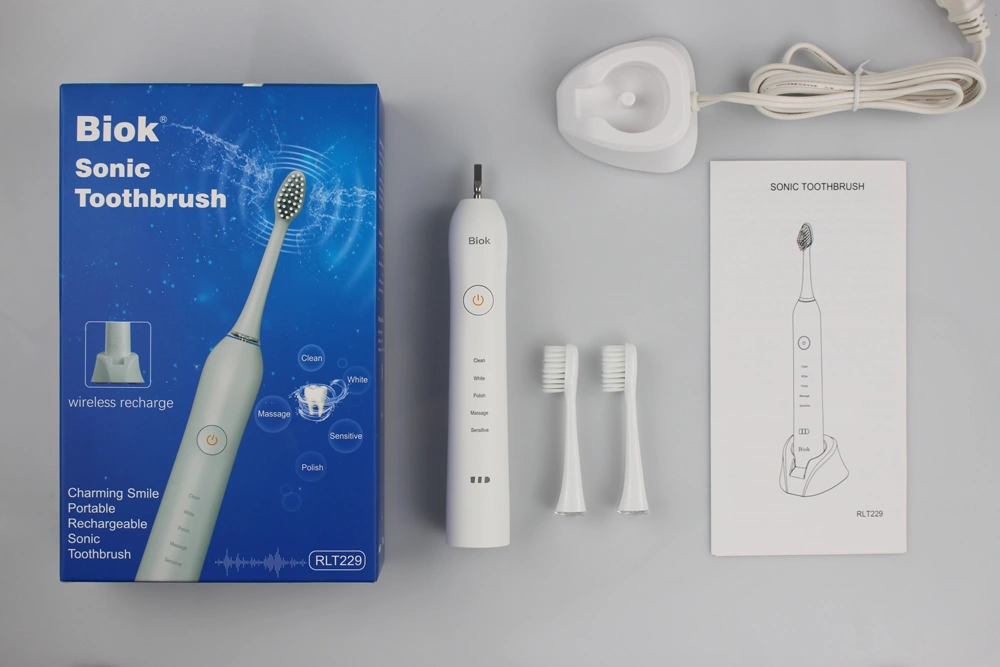 The most important habit for our health is brushing our teeth after eating; action that will not take us more than two minutes to do, so try to do it every time you eat to maintain optimal dental health.

In addition, if we do this with an electric toothbrush, the thing will improve even more obtaining better results in record time.

WHAT IS THE BEST BRUSH I CAN USE?
First of all, the main thing to keep in mind is that we need a good and correct brushing technique. Since otherwise the brush that we are going to use will hardly be of much use. Like brushing our teeth less than three times a day, or after every meal.

If you do not know what this technique we are talking about is, we recommend you ask your trusted hygienist or dentist to talk to you about correct brushing. It is clear that the manual brush fulfills its function very well as an electric one, although, in the case of the second it will always be more comfortable and effective. Studies have even shown that using an electric toothbrush helps remove up to 90% of plaque, this is a big difference against its manual brother.

You may think that this type of brush is new, innovative, but its invention dates back more than five decades, isn't it incredible? However, its popularity has not been until recent years thanks to the fact that its benefits have been found.

Today, some electric toothbrush manufacturers even let the electric toothbrush warn you when you are putting too much pressure on your gums or teeth, adapted to sensitive teeth, and they even keep a count of which parts of your mouth are left to brush. There are also adapted for children and adults.

HOW CAN I CHOOSE AN ELECTRIC BRUSH?
Keep in mind that not all toothbrushes are the same, their effectiveness will depend on their characteristics, the attachments, the brushing method ... We will tell you what they are below.

Pressure sensor: It detects when we apply too much pressure and we can hurt our teeth and gums. With this we can avoid it and, thus, adapt brushing.
Brushing modalities: We can see this as the rhythms of a bicycle, allowing us to choose the most appropriate one in each case, whether it is people with a tendency to gingival inflammation or healthy.
Timer:

Electric toothbrushes

with this complement help us to dedicate the exact and necessary time to brushing. The correct thing is, that it lasts at least two minutes, which means thirty seconds for each quadrant of our teeth.

ADVANTAGE OF THE ELECTRIC TOOTHBRUSH
Compared to the manual, the speed of movement of dental cedars are much higher and constant; something you can't get with a manual one. In addition, due to its ergonomics and head design, it allows reaching very complicated areas, with which the result will be a thousand times better.

HOW TO USE
We will have to start brushing on the outer surfaces, then the inner ones and thus move the brush slowly along the gum, and we will finish with the chewing surface.
For effective brushing, we divide our mouth into four quadrants to give each one a 30-second brush.
They advise brushing your teeth at least twice a day for two minutes, if we used a manual one it would go up to three minutes.
That is all! Surely you have considered better updating your old brush.
As a China Manufacturer, supplier, factory of electric toothbrush and oral irrigator/water flosser, Shenzhen Relish provides various types of electric toothbrush wholesale, dropshipping and OEM services. You can also wholesale water floss/oral irrigator from Relish at factory price. We look forward to working with you.