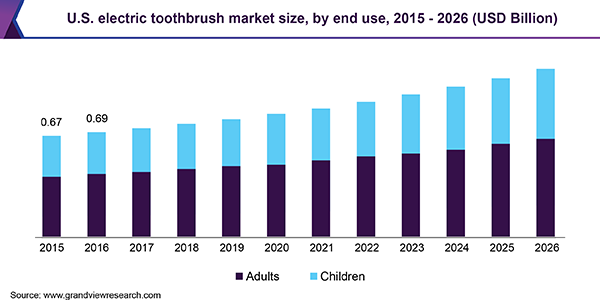 The global electric toothbrush market is expected to reach $2.181 billion by 2026
An electric toothbrush is a toothbrush that is capable of fast, automatic back-and-forth or rotary oscillation (alternating rotation of the brush head in a clockwise and counterclockwise direction) of a stiff bristle motion to clean teeth. The movement at or below the speed of sound is performed by an electric motor. For ultrasonic toothbrushes, the ultrasonic motion is generated by a piezoelectric crystal. When the toothbrush is located in the charging cradle between uses, modern electric toothbrushes are typically powered by a rechargeable battery that is charged by induction charging.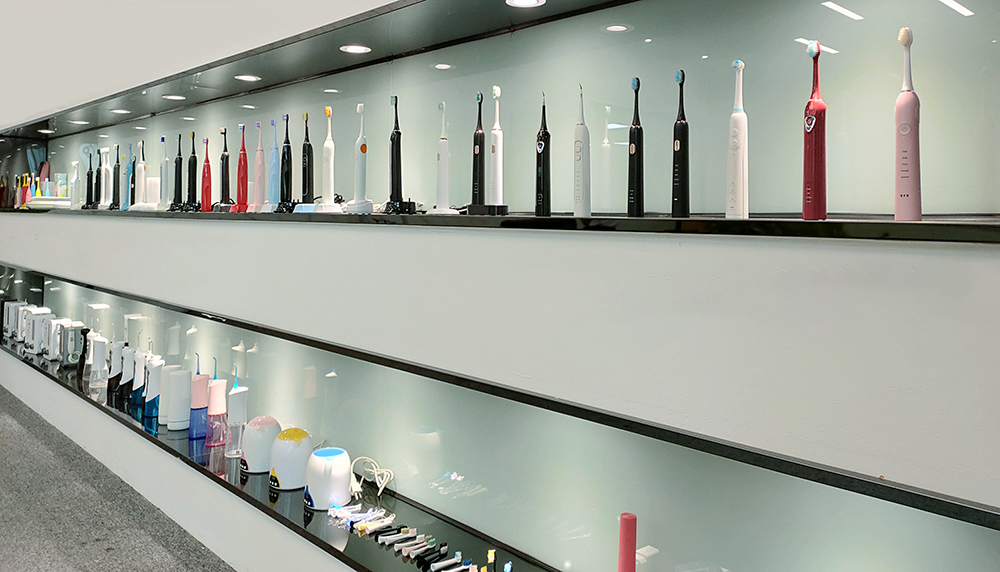 The market is currently dominated by rechargeable electric toothbrushes, although in the children's electric toothbrush segment, it is mainly battery-based. There are also individual manufacturers focusing on the children's market. The global electric toothbrush market size will be $1,628 million in 2019 and will reach $2,181 million by 2026, growing at a CAGR of 5.7% from 2021 to 2026.
Based on product type, rechargeable electric toothbrushes dominate the market with a market share of more than 75% in 2019, accounting for 93% of sales of all types of electric toothbrushes. Typically, battery-operated electric toothbrushes retail for between USD 3-8 per unit.
What will be the market trend of electric toothbrush in the next 5 years?
The "2020-2026 China Electric Toothbrush Market Status and Future Trends" global electric toothbrush market is dominated by P&G (Oral-B and Crest), Philips Sonicare, Colgate, Church & Dwight, and Panasonic, especially in the high-end segment. The top two global manufacturers hold more than 40% of the market share. To study the production, consumption, import and export of Electric Toothbrush in China market, focusing on global and local Electric Toothbrush manufacturers that play an important role in China market, presenting key indicators such as electric toothbrush sales, revenue, price, gross margin, and market share of these manufacturers in China market. It also studies the Electric Toothbrush capacity, production, value and market share of Chinese local manufacturers. In addition, this paper also provides an in-depth analysis for the growth of electric toothbrush product segment by itself, such as different Electric Toothbrush product types, price, production and production value, and market sales of Electric Toothbrush in different segments. The historical data are from 2015 to 2019, and forecast data are from 2020 to 2026.
As a China Manufacturer, supplier, factory of electric toothbrush and oral irrigator/water flosser, Shenzhen Relish provides various types of electric toothbrush wholesale, dropshipping and OEM services. You can also wholesale water flosser/oral irrigator from Relish at factory price. We look forward to working with you.