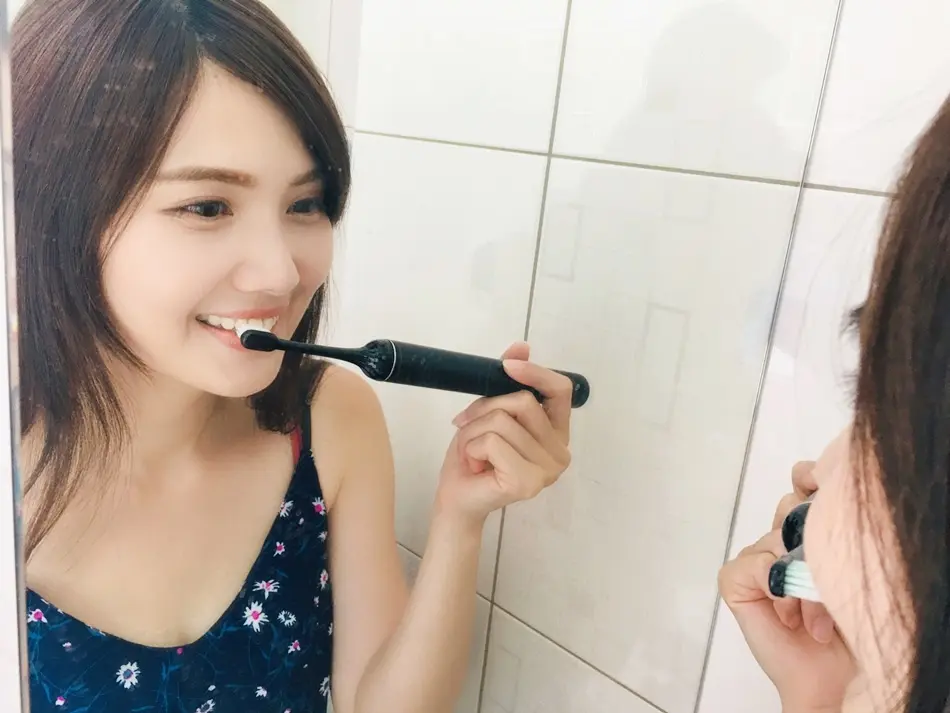 The word "toothbrush" is more or less associated with the manual toothbrush. The modern toothbrush as we know it today was invented in the late 1930s. Various changes and improvements have been added to the toothbrush of the time, but the original concept has never changed. However, in the 1990s, electric toothbrushes became a popular alternative to the traditional style.
Oral health is one of the most important aspects of our daily routine. The dental industry is growing rapidly every year, but still studies show that more than 50% of adults do not use proper brushing technique every day.
We only have 1 set of permanent teeth, so we must keep them healthy and happy at all times. There is no dental care product in this world that can guarantee perfect oral health. Visiting a dentist regularly is a must, and toothbrushes are meaningless if we don't use them at least twice a day.
Advantages of using an electric toothbrush
Faster and easier brushing: Compared to manual brushing methods, electric toothbrushes only require 5% of physical energy due to their effectiveness. They can clean your teeth much more efficiently in less time.
Deep cleaning: Compared to manual brushing, electric toothbrushes are designed to reach the areas of the teeth that are more difficult to access. This is one of the main reasons that dentists recommend them. They are also superior in removing dental plaque and preventing gum disease and damage.
Perfect use: More than 60% of people do not have a perfect brushing technique. That's why almost all electric toothbrushes have built-in timers and a bunch of other high-tech stuff that tells you exactly how long and how hard to brush your teeth. These extras are very useful for children too.
Personalized experience: These electric devices offer multiple brushing modes, so anyone can find the one that suits them best. Most common modes are Sensitive, Whitening, Daily Care, and Massage.
Safety: They don't require harsh brushing, so there's almost no chance of hurting your gums and enamel with them. . Today, most high-end devices also have a pressure sensor that reminds you when you brush your teeth too hard or aggressively.
Stain removal: The effectiveness of these brushes is also focused on removing organic stains from the teeth and keeping them whiter. In this way they are also a perfect solution to maintain a bright smile after some teeth whitening treatment.
Price: Although they are more expensive than regular manuals to start with, their heads are usually replaced every 3-6 months. Considering the costs of visiting a dentist more often without an electric toothbrush, the costs are certainly lower in the long run.
Easy to use: With an electric toothbrush, all you have to do is set the brush at a 45 ° angle and let the toothbrush do all the work.
Less work for better results: Studies have shown that electric toothbrushes do a better job of cleaning the mouth and removing plaque and gingivitis.
More fun for kids to use: Kids like to take the easy way out. If a child never brushes their teeth because they don't want to, try getting them to use an electric toothbrush. It's less work, it tickles your teeth, and the timer will let you know when the work is done. It is much easier and more fun.

Disadvantages of using an electric toothbrush
Load. Whether you have to charge your toothbrush or replace the batteries.
Cost. Electric toothbrushes cost much more than a manual toothbrush. There are several types of electric toothbrushes, but you have to be willing to pay more than you usually do.

Types of electric toothbrushes
There are many models and brands with different characteristics and ease of use on the market. But we can classify them into two main categories:
Oscillating Swivel: Its head spins in a circular motion and does most of the work. The technique used is to effectively move the bristles from one tooth to another while the rotational movement effectively removes plaque and cleans the teeth.
Sonic: Sonic toothbrushes use a side-to-side cleaning motion to efficiently remove plaque. The latest advances in this area are ultrasonic toothbrushes. These brushes vibrate at much higher frequencies (up to 40,000 strokes per minute) and are used to remove plaque more effectively.

One last thing to note: there have been some studies showing that electric toothbrushes remove statistically significant more plaque compared to manual toothbrushes, and they are better at fighting gum disease. Despite studies, your oral health will remain healthy no matter what type of toothbrush you use, as long as you consistently take care of your teeth.
As a China Manufacturer, supplier, factory of electric toothbrush and oral irrigator/water flosser, Shenzhen Relish provides various types of electric toothbrush wholesale, dropshipping and OEM services. You can also wholesale water flosser/oral irrigator from Relish at factory price. We look forward to working with you.