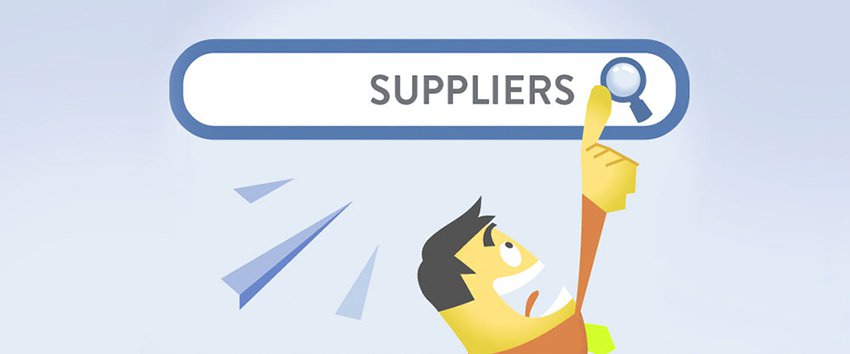 Finding a reputable supplier is the first step to successfully import from China. Something that seems reasonable and simple, when we talk about the Chinese market becomes more important. Distance and cultural difference are determining factors in creating a relationship with our supplier in China .
No matter how much time we spend looking for a supplier, the important thing is to locate the supplier that can really meet the requirements for the product we are looking for in quality, quantity, delivery times and prices.
The greater the number of providers we contact, the greater the probability of finding the right one . A minimum initial selection of 15 to 20 suppliers is a good start, to gradually reduce the list to only two or three options, using criteria not only based on price, but on product specialization, compliance with certifications or in the minimum order quantity.
The previous step to the search for suppliers is to study in depth what product I want to buy (technical specifications), how much product I want to buy (MOQ), and what minimum and maximum price the product should have (target price) its final destination It is essential to take into account transport costs, taxes and possible tariffs when estimating the price.
If you have already studied the product you want to import well, it is time to look for Chinese suppliers. There are different supplier search channels in China :
B2B platforms or marketplaces such as Aliababa, Made in China, Global Sources, China Suppliers, ect., Where you can obtain an initial quote for the products, with FOB prices at origin.
Trade shows in China where you can meet many suppliers and see the latest trends, but it will be necessary to be accompanied by a local partner to help you prepare your visit. Traveling to China is a long and expensive trip that requires good organization.
Companies established in China specialized in finding suppliers and importing from China. SSde Chin.qeud reported. To add to the product you are looking for, If you choose this route, it is important to differentiate between specialized companies and intermediaries or brokers. The involvement and way of working between one and the other is very different.
Whatever search channel you decide on, based on your ability as a company or entrepreneur, when you make the first selection of suppliers, it is important that they meet these 3 requirements:
The price to be negotiated must be profitable . The best supplier is not the one that offers us the best price from the beginning. Our experience shows us that the best price is earned based on trust in the negotiation with the supplier.
The supplier must be the final manufacturer and be registered as such.
The supplier must meet the production requirements in terms of quality (samples, certificates), minimum quantity (MOQ) and delivery times.
As you can see, looking for a supplier is going to take us time: emails, calls, request for a quote, conditions, photos of the factory, the products, request for samples ... it is not an easy task, it requires patience, knowledge and intuition.
As a China Manufacturer, supplier, factory of electric toothbrush and oral irrigator/water flosser, Shenzhen Relish provides various types of electric toothbrush wholesale, dropshipping and OEM services. You can also wholesale water flosser/oral irrigator from Relish at factory price. We look forward to working with you.