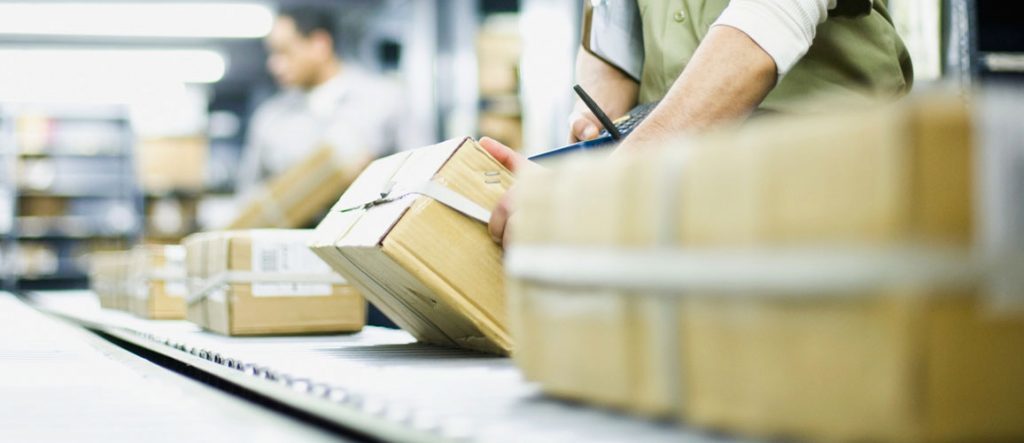 Suppose we have already passed the research and sourcing phase . Finally, after considering various options, we have selected a reputable supplier to manufacture our product in China .
But before starting production and paying the respective money (normally 30% of the total import) a very important question comes to us: How will we know that the supplier is ready to start manufacturing our product?
The answer to this question directly depends on the control we have over production and our place in the import scene from China .
Problems in the manufacture of new products
There is always some uncertainty when a new product is made in a factory for the first time. The greatest risk exists when you want to go directly from a product model to a mass production batch.
There are many factors that can cause this first batch of production to be defective or a complete disaster. Some of the mistakes that can be made during the first production run are:
Use of materials / components that do not meet the standards. Parts that do not fit as designed or planned.
Operators, or inspectors, have not been trained and make mistakes.
Some of the operations cannot be performed as planned.
Some of the tools / accessories / templates are not ready or need to be installed or created.
Pilot test before manufacturing in China
Most of the entrepreneurs who manufacture and import products from China have no say in the production processes.
We only have the option of choosing the characteristics of the product, personalizing it and demanding an agreed quality. All this comes after the technical part and planning of the production process.
It is true that certain large companies that usually manufacture in China may have part of the control of the processes (think of Nike or Adidas). Either because its technicians and engineers supervise the production lines. Or because the factory of the Chinese supplier offers this option when dealing with large customers.
These types of companies usually do a pilot run , before starting mass production. This facilitates the correction of errors and inaccuracies in the technical part of the product. It also avoids large monetary losses in materials and defective merchandise.
How to avoid production failures when manufacturing in China
Normally if we want to manufacture in China and import our products we will not have enough influence to control the technical stages and production processes.
When we look for suppliers on Alibaba to manufacture in China , we take it for granted that the supplier will know how to adjust and prepare their machinery and their operators to make the product we want in the best possible way.
As I have said before, what we can control is the final result and the quality of the product that we want to buy from the supplier and then sell to our customers.
So how can we avoid production failures when manufacturing in China ? To save ourselves headaches and loss of money caused by defective merchandise, we will have to take into account two parts of the import process: the product design and the pre / post-production stage.

By signing up you will become part of my subscriber community and you will receive free and paid content.
Simple design, fewer production hassles
Without knowing what idea of ​​a product or business niche you have in mind, I can tell you without any doubt: the simplest designs are the most successful in the world of imports from China.
Most importers do not create a product from scratch. There are few cases that I have found that a client or colleague has designed a revolutionary article from an original idea. Unfortunately, almost everything is made up. And there are already real teams of designers and technicians who are exclusively dedicated to brainstorming and creating products from a theoretical basis.
So the easiest way to start a China import business is to find our perfect business niche, think about a specific product, and find out how to manufacture it in a Chinese factory.
If we find and select a supplier that already has experience in the manufacture of this product, we will avoid all the possible failures that may occur in the development of a new product from scratch.
Imagine communicating and transmitting technical information to a supplier in China. The language barrier would make the job practically impossible and complicate every stage of production.
If we manufacture with a supplier that has experience in the sector, it will almost certainly have the necessary machinery and qualified operators to make our product. Technical specifications will be minimal. Usually they will be personalization guidelines or to create our own brand (details and changes to be able to differentiate ourselves from our competitors).
Control product quality: before and during manufacturing
Let's say that we are in the negotiation stage with the supplier that we have selected to manufacture our product in China . As I have always recommended in Import from China , before closing the deal and paying the supplier to start manufacturing, we should follow these steps:
Receive product samples . It is the most natural stage before paying our Chinese supplier. Every Chinese sales agent knows that they will have to send us a physical proof of the product we want them to manufacture for us. We need to see the true factory quality and product features.
Company inspection . I will never tire of repeating it. You always have to know the factory of our supplier to know for sure with whom we are going to work. In most cases, we will not be able to go to China to see our supplier's factory with our own eyes. So our best option will be to hire an external company to pay a visit to the factory and be our eyes in China.
Production quality control . I have also said it many times. Along with the company inspection, you should carry out a quality control of our product when it is being processed. It is the only way that we can know the quality of our product and what is the rate of defective merchandise that the production has. Furthermore, it is also our guarantee to correct or claim against our Chinese supplier for production defects .
As a China Manufacturer, supplier, factory of electric toothbrush and oral irrigator/water flosser, Shenzhen Relish provides various types of electric toothbrush wholesale, dropshipping and OEM services. You can also wholesale water flosser/oral irrigator from Relish at factory price. We look forward to working with you.