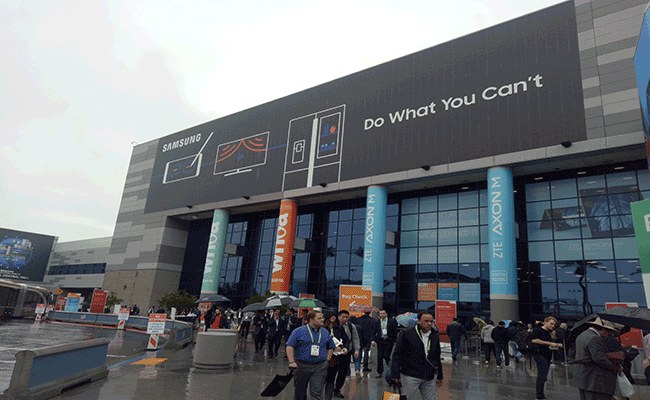 With the economic globalization, scientific and technological achievements are spreading rapidly around the world, bringing opportunities and challenges to China's economic development. . Great breakthroughs have been made in innovative technologies in many industries in our country and have been continuously applied to the daily life of consumers. Oral care is no exception. And the high-tech enterprise Relish the brand of science and technology -yahushi is the pioneer who devotes himself to combining professional oral care standards with intelligent health technology, among which yahushi sonic electric toothbrush is one of the best representatives of innovative nursing.
In order to better face domestic electric toothbrushes all over the world and start their own countries overseasThe brand of electric toothbrush. In January 9, 2018, Relish Technology Co., Ltd. participated in CES in the United States, which is a world-famous exhibition. During this period, the world's top companies will exhibit the latest technologies. China Huawei, ZTE, Xiaomi, Alibaba, HKUST xunfei, Skyworth and other companies will exhibit the latest technologies; dental nurses went to the United States together with famous Chinese brands........


At present, CES has gradually become an excellent stage for Chinese science and technology enterprises to promote innovation and brand power; Among the most popular consumer science and technology exhibitions around the world every year, the proportion of Chinese brands keeps rising year by year, what is more important than digital changes is that the role played by Chinese brands at CES has changed from simply looking for outsiders of overseas market opportunities to a leader leading the trend of global science and technology industry. As one of the world's top three science and technology exhibitions, the International Consumer Electronics Exhibition (CES) almost shows its latest achievements and products at the exhibition site.
Relish Technology Co., Ltd. is also one of the top appliance manufacturers. In recent years, it has already gone abroad and entered the world stage. Hope to passProfessional Oral cleaning and nursing exhibitions like SDE have come into contact with high-end buyers' resources in the industry and the awareness of the masses, thus improving the oral health index of more families, let more families enjoy the endless fun of life brought by a good tooth. So what new products and technologies did Relish bring to us at this year's Las Vegas International Consumer Electronics Exhibition?
In the United StatesThe performance at CES exhibition is an important demonstration of the development level of Chinese manufacturing at present, and it is also a review of the achievements of Chinese enterprises in making unremitting efforts and self-improvement in innovation. China's consumer electronics brands still have a long way to go, but we are increasingly hopeful. The oral care products of Relish Science and Technology Co., Ltd, with novel design and high-end technology, combine with brand-new intelligent system to make life more simple and beautiful, this is completely consistent with the demand that consumers pay more and more attention to product experience and quality of life.
As a China Manufacturer, supplier, factory of electric toothbrush and oral irrigator/water flosser, Shenzhen Relish provides various types of electric toothbrush wholesale, dropshipping and OEM services. You can also wholesale water floss/oral irrigator from Relish at factory price. We look forward to working with you.