In this week's article, we'll walk you through the product development process, from the moment you've selected a supplier, until mass production begins. This guide is especially useful if you are buying OEM (custom designed) products, but it can basically be applied even if you buy ODM (buyer's brand on factory designed products) or factory standard products.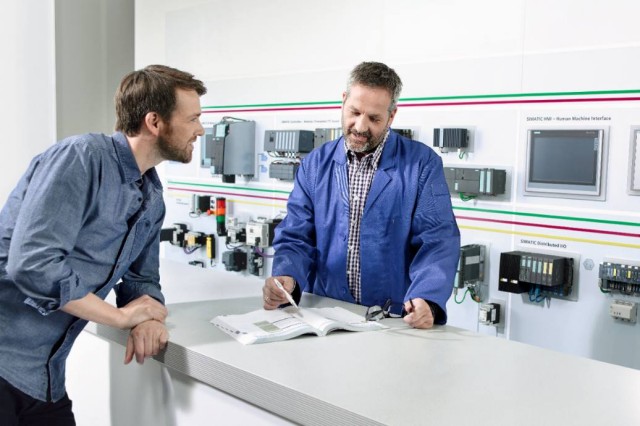 Step 1: Confirm regulations applicable to the product
Are you in the United States, Canada, Europe, or Australia? Then you need to ensure compliance with one or more directives or standards, such as CE, RoHS and CPSIA. Some regulations are for specific products, for example toys and electric toothbrusher, while others target certain substances, such as phthalates, formaldehydes, lead, and cadmium.
In the United States, there are both federal regulations that apply to all states (for example CPSIA) and state regulations (for example California Proposition 65). The situation in the European Union is similar, with directives applicable to the entire European Union such as CE, RoHS and REACH, combined with national regulations (eg Germany B1 and France M1).
Different regulations apply to different products. It is critical that you confirm which ones apply to your product, before taking the next step in the product development process. Don't expect a lot of help from your supplier - they are contract manufacturers - not legal consultants! You can research the regulations, or hire an expert. We also confirm applicable product regulations and labeling requirements when purchasing a Starter Pack.
Importing non-compliant products is illegal and has very serious consequences. Non-compliant products are subject to forced recalls and fines. But it gets worse. If someone is injured, or your property is damaged, you could be forced to pay millions in damages.
While importing compliant products does not earn you legal immunity, non-compliant items are not only illegal to import and sell, but are more likely to cause injury and property damage. Think of toxic toys, lead-containing jewelry, and explosive phone chargers. There are a lot of cases out there - google it and see for yourself!
Step 2: Confirm product labeling requirements
The scope of product regulations is not limited to chemical and safety aspects, but also how a product is labeled. There are different types of product labeling directives, some of which require that the unit of the product itself be labeled.
Labeling requirements are often part of product directives that regulate specific products, or categories of products. CPSIA, which regulates toys and children's products in the United States , clearly specifies what information the product package label must include:
1. Seller
2. Contact details
3. Address
4. Warning symbols
5. Country of origin (for example Made in China)
In the European Union, the labeling requirements are even more specific. For example, the CE mark must be present on the product unit, the product packaging, and in the user manual. The printed logo must be a minimum of 5mm in diameter.
Again, don't expect your supplier to know about this - even if they can demonstrate prior compliance with American, European and Australian regulations. Before starting, confirm how your product should be labeled. Incorrect labeling could result in forced recall and fines.
Step 3: Confirm if your supplier can demonstrate prior compliance
In most industries, less than 5% of suppliers can demonstrate prior compliance with American, European and Australian standards. Pre-compliance matters, because it is the only way to determine if a supplier is able to ensure that a product is built according to specific product standards and that they can keep materials and components away from toxic substances. This requires a certain level of technical expertise, and that level is far from the reach of the average factories in China.
Step 4: Write and Submit Product Specifications and Design Files
Do you think the supplier will be able to manage the design process for you? Think again. OEM manufacturers in China make products based on the specifications of the purchaser. This means that you must provide them with detailed product specifications and design sketches . Let's say you want to make some T-shirts, then the product specifications would look like the following:
Technical specifications
Material: 100% cotton plain jersey, pre-washed
Fabric weight: 180 gsm (grams per square meter)
Neck: O Neck
Anti-Pelusa: Si
Anti-Shrink: Yes
Anti-Wrinkle: Yes
Size dimensions
Coloring: Dyed
Logo: Embroidered
Color: Pantone Negro C
Design files
Design sketch (including dimensions for all sizes)
Logo file (eg printed or embroidered)
Label design
Photocopies (e.g. of an existing product)
Reference example
Color samples
Examples of materials (eg fabric)
Product samples (in case you want to replicate a product, or certain design elements)
Compliance requirements
AZO free colors
Formaldehyde free
REACH compliance
All that work for a t-shirt? Correct. Even if you are not importing OEM products, you still need to specifically clarify everything that defines the product. I say that the main reason why things end badly for many importers is that they fail to give clear and consistent product specifications to their suppliers. Vague terms like "good quality" or "grade A standard" are not international standards - and can thus be interpreted in an infinite number of ways.
But that is not all. If you fail to specify important product details, such as fabric weight or a specific Pantone color, the supplier will fill in the "gap" for you. If you're lucky, that mistake will result in a minor cosmetic defect, forcing you to sell your products at a discount. If you fail to specify the most important details, such as compliance and substance requirements, you could end up with non-compliant products that cannot be legally sold in your country. That is why product specifications are critical when purchasing any item from China - custom or not.
Step 5: Sample Production
Before your OEM product goes into production, you need to verify if the supplier is capable of making the product, the way you want it. The only way to truly test a supplier is to let them manufacture one or more OEM samples, based on their product specifications.
Product sample development is often a time-consuming process. Sometimes the provider does it on the first try. But, there are also situations where the supplier needs to do several checks in order to produce a sample that meets their specifications. I have also had situations where I simply have to switch from a supplier - because they simply could not produce a sample according to our quality and design requirements.
Developing OEM samples sometimes takes months . Few importers can afford to spend so much time on a supplier that they are unable to manufacture their products in the first place. That's why I always recommend that buyers of OEM products let three or four suppliers make OEM samples simultaneously.
If one or two providers prove to be dead ends, which is very likely, in our experience, you will still have a few options, thus eliminating the risk of having to start all over again. While this product development strategy costs a few extra bucks, it will be worth the investment.
Please note that an OEM sample should match the final product, to the greatest degree possible. The OEM sample must also comply with applicable product safety regulations and must be free of restricted substances. If you want to play safe, which you should do, the OEM sample must meet the tests before production starts.
Step 6: Sign a sales contract
Why do you want to sign a sales contract with a Chinese supplier? For two reasons:
Reason 1: Establish clarity on product specifications and quality requirements (thereby minimizing the risk of disastrous misunderstandings)
Clear product specifications are not worth much unless they are put in writing. Chinese suppliers have a bad habit of promising a little more than they can actually deliver. Take any promises or "confirmations" made by the provider, whether by email or Skype, with a grain of salt.
In fact, it is very common for OEM manufacturers to be clear on certain quality issues and admit that they cannot deliver any tolerance or quality of fabric - when asked to sign a sales contract. Personally, I do not disqualify a provider based on some minor changes. The way I see it, is that we are going to know BEFORE the customer pays the supplier.
But, there are also times when suppliers suddenly refuse to sign critical quality or compliance requirements. When that happens, take your money and go on your way.
Reason 2: Let your supplier know about future quality inspections and lab tests
How do you enforce an agreement? Pay the provider, hope for the best, and call your attorney in case something goes wrong? No, that is not the way it works. While you have a good chance of winning a case against a supplier, in China, if you have a well-written sales contract, it is often very costly both in terms of money and time, for most small businesses. And, even if you win, the provider might not have enough assets to make up for you.
But there is another way, which works. First of all, you should make the supplier aware of future quality inspections and regulatory compliance tests. To put pressure on them to meet product specifications - but only under conditions where you haven't paid them in full until they are executed. Generally, 30% is paid before production begins followed by 70% of the remaining payment after production, quality inspection and compliance with tests. It is a simple, yet very effective system that makes the supplier think twice before playing with his order.
As a China Manufacturer, supplier, factory of electric toothbrush and oral irrigator/water flosser, Shenzhen Relish provides various types of electric toothbrush wholesale, dropshipping and OEM services. You can also wholesale water floss/oral irrigator from Relish at factory price. We look forward to working with you.