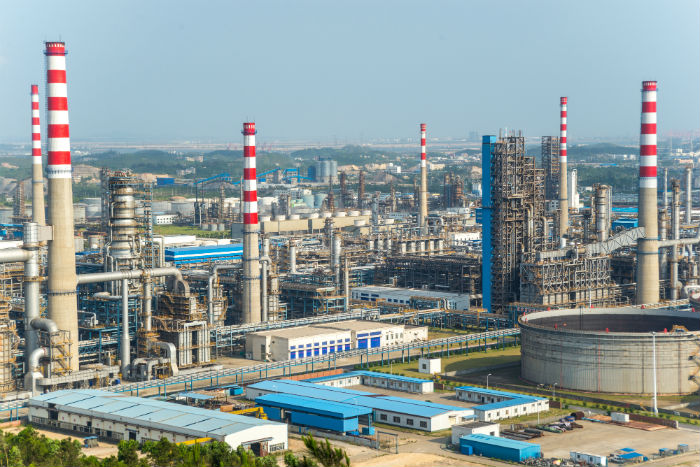 From newcomers to international shipping to veterans, choosing a electric toothbrush supplier in China can be a big task. There are numerous considerations to take into account; such as the location of the factory and how many goods they can produce in a timely manner. But one of the most important aspects to consider when selecting a Chinese manufacturer is its reliability and trust.
Before making your first purchase, you should do the necessary research to make sure you are protected. There are numerous stories of distributors buying from a certain supplier, paying the purchase order, and then the supplier disappearing, taking the payment without shipping the goods. This happens more frequently than you can imagine.
To help you avoid situations like these, we have put together a quick reference guide to help you protect yourself as you select your supplier in China.
Requirements / Guidelines for your Products
Before you even start looking for factories in China, you should know which of your product is most important to you . Have a list of requirements or guidelines for your products based on your customers' expectations or your ultimate goals to find the ideal supplier.
For example, is your product complex, does it need extra attention during its manufacture? Is cost a factor to take into account, will this make you order fewer products? Having this information on hand can ensure that you find a provider that is right for you.
Safe Ways to Find Your Provider
Obtaining a list of companies that produce the goods you are interested in is the first step in the process. Doing a simple search on the internet may seem like an effective method, it is much more recommended to inquire among manufacturers that have been investigated by third parties (see below "supplier audits and factory inspections).
In addition, you can also obtain information from the declaration documents of the Customs and Coast Protection Agency (CBP). Although many freight forwarders advise importers to withhold information, there are still some that show their factory from the source since CBP documents are public.
Find a Factory (with Common Sense)
You can use a little common sense to locate a supplier in China. For example, have you ever searched the internet for the name of your provider plus the word scam ("Provider name + scam")? Does the phone number they show on your provider's website lead to the same company? Does the provider's email have the same domain as your website? Does the factory request payments from a bank outside of China?
Also, it is important to pay attention to factories that appear to be too good to be true. Be wary of huge discounts from a new provider. If any of them are offering really low prices relative to the market, this can be an alarm. One of our customers recently placed a large order for tires with a new supplier, who had offered them at a rate one third below the competition. After having transferred the money to the bank account "of the supplier", said supplier mysteriously disappeared along with the money of the purchase. Carrying out a factory inspection can save you from awkward situations like this.
While these "common sense" approaches do not ensure the legitimacy of a supplier, it is worth seeking answers to these questions before completing in-depth third party inspections.
Supplier Audits to Verify their Reliability
An audit is a vital component in choosing a business partner in China. Frequently, we hear of companies suffering from not doing the right research before embarking on an expensive purchase. Frankly, any scam is expensive in our opinion - regardless of the size of the order.
A full supplier audit should cover the following components:
Quality control systems. Have accidents or problems occurred with the products? Why?
Finance / Tax. Does the company have a history of financial problems?
Social conformity. Does the factory treat its employees, community and environment as required?
Legal issues / Documentation. For example, is the representative really associated with the manufacturer?
Supplier history. National and international reputation, career, etc.
Factory Inspections for Added Protection
Getting a full factory inspection can help you verify that your supplier is trustworthy. Since there are several factors that buyers have probably never seen, inspections are ideal for all shippers, especially beginners.
The inspections will help you determine whether or not the factory is capable of handling the quantities and / or complexity of the product that you need. Hiring an inspector in the amount of USD $ 300 will save you the cost of traveling to China and conducting the inspection in person. Also, inspectors may pick up on more details than you could.
You can work directly with the inspector, but you run the risk that the factory may pay the inspector to report that the establishment is up to standard. Instead, we recommend that your shipping agent work with legitimate inspectors to ensure the reliability of the investigation.
In general, a trusted factory inspector can provide two types of evaluations:
Factory - The inspector will tour the establishment and make a report of 10 or 11 pages, which will include photographs of the equipment, products, workers and general facilities. This report will make clear everything that does not meet the requirements, and the inspector will give a final opinion on the recommendation of the factory (based on a scale of estimation of good, fair, bad and very bad).
Loading - Once the company has finished manufacturing the products, an inspector will review it for up to eight hours to investigate the details. This evaluation will show you everything that is damaged, in poor condition or that does not meet the requirements.
Seasonal Concerns
While it is always important to inspect a factory regardless of the month, it is crucial to do the inspection after the Chinese New Year, as factories tend to be understaffed during this season. Many of these workers take advantage of this short break to spend with their family and do not even return to work when they realize that they can easily get similar jobs. So companies hire new staff (these are not always reliable) after the Chinese New Year to fill the vacancies. In this sense, the factory can suddenly break codes and standards.
Choosing a Chinese company that will not let you down or half-deliver on its promises can be an arduous process. However, being persistent and paying attention to detail will reduce the chances of losing money, handling poor quality cargo, or falling for a scam. And that peace of mind is worth every minute invested.
As a China Manufacturer, supplier, factory of electric toothbrush and oral irrigator/water flosser, Shenzhen Relish provides various types of electric toothbrush wholesale, dropshipping and OEM services. You can also wholesale water flosser/oral irrigator from Relish at factory price. We look forward to working with you.