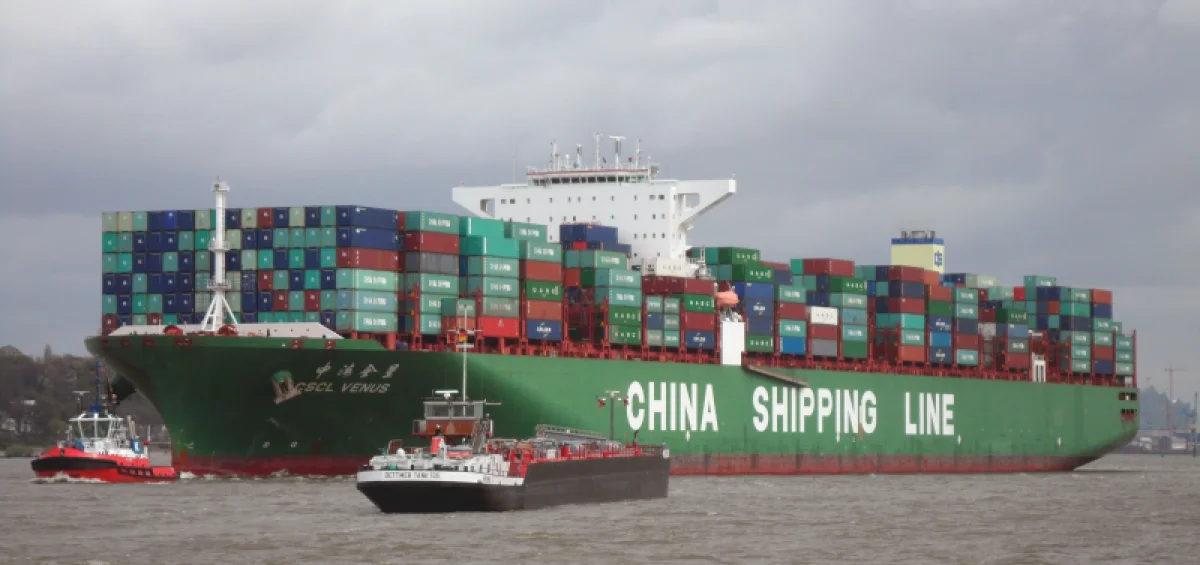 China is one of the best places to find import suppliers. But how do you reach the companies that run and deliver large quantities of items to your project? How to make the first contacts with these manufacturers and guarantee the quality of the products?
The objective of this text is precisely to help you in that process. However, before starting the vendor search itself, it is essential that you already have a basic idea of ​​what products you will be looking for and in which countries your company intends to resell them.
Is your objective to sell to Latin America? Then do extensive research to find out what products and materials are allowed by the regulation of the country you want to make the sales. Is your approach taking advantage of the habits of Americans, who are the largest consumers of goods in the world, and selling to the United States? Then also understand the characteristics required by the country for the resale of items.
With this clear information, you can start searching for the products themselves. Here we will show you step by step how to do it.
How to find Chinese suppliers for import
Whatever you imagine from the product, someone in China manufactures and supplies for you. From clothing to machinery, through toys, packaging and even chemical products. As the supply is huge, the big challenge is to find the right manufacturer. This can be done in two ways: in person, through visits to fairs in China, or remotely, through sites that have supplier catalogs.
Chinese fairs
Going to Canton Fair is a unique experience. If your goal is to import into China, you will probably go to that event at some point in your life.
It is held twice a year in the Guangzhou district, and brings together manufacturers from various segments. Canton Fair is so big that in one of its editions it had more than 60 thousand different suppliers.
With a quick search on the internet it is possible to find Latin American companies that organize your trip to this fair and already offer services of Chinese guides and translators. It is interesting to have that advice, at least on your first visit.
Positive side of finding suppliers at Canton Fair
The experience at the Canton fair is valid because the first contact with the manufacturer occurs in a much more agile way. When you like a supplier, you can already take samples and discuss the possibility of manufacturing and delivery times. In addition, it manages to schedule visits to the factories, to learn about how their products will be produced.
Negative side of finding suppliers at Canton Fair
On the other hand, traveling to China is expensive. If your goal is to start a business on a tighter budget, this investment may not be a priority. The good side is that it is also possible to find suppliers remotely, through the Chinese markets.
Chinese marketplaces
Finding China suppliers in the markets is entirely possible, but laborious. The next steps in this text show you how to do this and avoid communication errors and failures.
Searches for Chinese suppliers on the Internet mainly start at three major sites: Made-in-China , Alibaba and Globalsources . They are not the only ones, but they are the most used by manufacturers in China who want to do business with foreigners.
Finding suppliers in Chinese markets is not easy. Communication is time consuming and difficult and the photos presented eventually do not match the product itself. Sometimes the same image is used by multiple providers, which is confusing when choosing which is the best. It is very important that you have patience and a critical look at each of these sites.
To obtain the best manufacturers and ensure good communication, please follow the steps below:
1- Create a document with specifications
Before contacting, create a document with all the specifications that your product needs. What are the necessary certifications? How is the design (here, we are even talking about a basic design of what the product would be like) What are the materials? What are the chemical elements that cannot be part of the article?
Creating a PDF in English that contains the necessary specifications will facilitate the entire supplier search process.
2- See if they meet the necessary prerequisites
You will find hundreds of similar suppliers for the same item. Rather than relying solely on price, consider whether the manufacturer meets minimum prerequisites such as: quality management certificates, certificates of social compliance, photos and factory address, evaluations from other consumers, number of sales made, social capital, etc.
This already serves as an indicator of which are the serious companies in the markets. It is worth remembering that these sites do not have a very rigorous control of who signs up on their pages. Therefore, it is your responsibility to ensure that the provider is authentic and committed.
3- Select from 10 to 15 providers
This number seems exaggerated, but the tendency is that only half of them actually answer you.
4- Send the message, with specifications and questions
These markets are already prepared to facilitate contact between suppliers and potential buyers. Therefore, your first conversation will occur through messages within specific channels of these sites.
Submit your PDF with your product specifications to the list of 15 vendors. Additionally, please also refer the following questions:
Which is the unit price?
What is the minimum order quantity?
How long does it take to produce your sample?
How long does it take to submit your completed application?
5- Piece samples
The tendency is for responses to take at least a week to arrive. If the number of responses obtained is not satisfactory, look for new providers and redo the process with them.
When you have a response from an interesting number of suppliers, continue the negotiations by asking for a sample of your item. Some companies will charge for that sample, others will do it for free. The time to manufacture this item varies greatly depending on the level of complexity of your order.
Before samples are shipped to your address in Latin America, ask for a photo of the item. This will help you to see if the material is in accordance with your order or not, saving time and money in case a new production is necessary.
6- Spare parts
Hardly your item will arrive exactly as you wish in the first sample. If this happens, how cool! If not, take photos and write in detail what needs to change. Order a new sample, that fulfills all your requests.
Did your item arrive exactly the way you wanted it? So now is the time to order itself!
How to apply for the Chinese supplier
1- Signed document
Very calm in that hour! Before transferring and ordering the items, you must have the vendor sign a contract. This document should have details such as: payment terms; product specifications; detailed drawings of the article design; list of safety standards; delivery term; brand ownership clause.
This article provides a summary of all the elements that should be part of this contract. It also gives you the option of purchasing a ready-made contract, with all the necessary information to ensure the security of your transaction.
2 - Deposit
Once the manufacturer has signed the document, make the initial deposit. This value can vary between 30 and 50%, depending on the factory. Never make the full deposit and pay close attention to the account you are depositing. Be careful not to fall for a fraud!
3- Production
Once they confirm that they received the money, they will begin production. To ensure that this process occurs smoothly and on time, get into the habit of constant follow-ups. Weekly, or every ten days, ask for photos of the production, as well as the number of products that have already been produced.
When you see that everything is within the quality standard, pay the rest.
With this basic step-by-step, the chance that you will find quality Chinese suppliers is much higher. In short, we are going to share part two of this article, with tips on how to ship that cargo safely to your chosen destination.
Good luck in your sourcing from China.
As a China Manufacturer, supplier, factory of electric toothbrush and oral irrigator/water flosser, Shenzhen Relish provides various types of electric toothbrush wholesale, dropshipping and OEM services. You can also wholesale water flosser/oral irrigator from Relish at factory price. We look forward to working with you.