1. Some specialty products are more likely made by small factories, which are not easy to find.
The type of products you are importing is generally the essential if you can search the actual factory, because you cannot find factory suppliers for every product. I think this is the main reason why foreign importers cannot buy direct from factory in China.
If you want to get some common products such as T-shirts or socks, you will find that there are many trading companies after searching Alibaba and Google, but it is still not difficult to find a real factory supplier.
But the situation will be totally different if you are a trader of some special products, for example, automatic blender glass . Due to its lower demand in the market, almost no medium / large-scale factories will be its manufacturers. So the manufacturers of this type of glass are very few and most of them are small factories (probably less than 30 employees). That is why the providers you searched for on the Internet are all commercial companies. Then he realized that he cannot find the factory.
Also, there are several other reasons why small factories are hard to find, and I'll explain them in the following paragraphs.
2.Factories did not post their information on the English website
All foreign importers, regardless of whether they speak Chinese or not, are sourcing providers on B2B platforms such as Alibaba or Global Sources, or search on Google. So if a factory does not have staff who know English, then it is impossible for them to publish their products information on the English website. So there is no way that foreign importers can find them.
It is very common in China that no one can speak English in a small-scale factory, and most of the staff are working on products and production, and dealing with domestic trading companies. Because they think it is expensive and it is not very easy to create a sales team in English.
For example, you have to pay about USD 4,000 a year as a member fee, then you can post products on Alibaba, which is the so-called " Gold Supplier ". In addition, you must pay at least $ 7,000 per year to employ an English sales full-time, and only for the basic salary. If your work capacity is not as expected, you may not receive an order.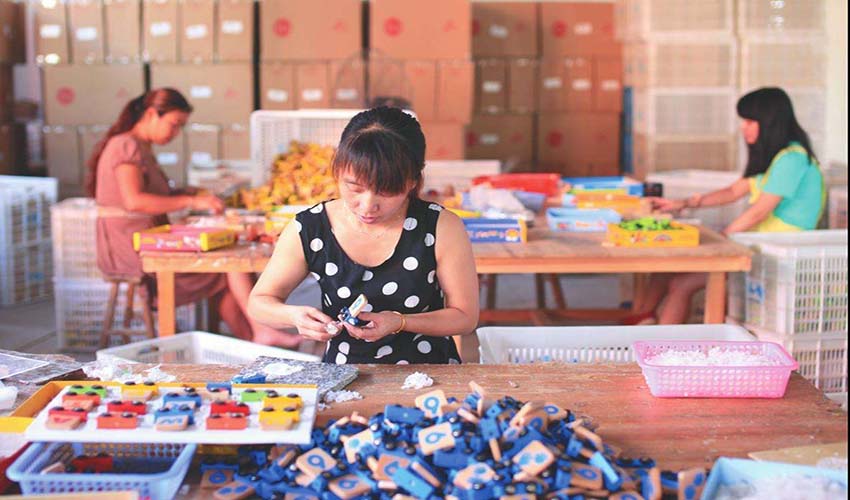 One of our suppliers, a small toy factory, which does not have an English speaking salesman and only works with national trading companies.
More information about toys, you can check: [neilian ids = 81]
The target customers of these factories are Chinese trading companies, so they would like to publish their information on Chinese websites, such as 1688.com (Alibaba Chinese website, belongs to Alibaba Group), which is the largest Chinese B2B platform in China. and it has more suppliers than Alibaba.com. An interesting thing is that many suppliers on Alibaba generally go to 1688.com to find their suppliers.
But it is very difficult for foreign importers to get suppliers directly at 1688.com. You must first speak Chinese as your mother tongue or know Chinese. Second, you must be quite familiar with all kinds of Chinese suppliers. Because the merchant company suppliers on 1688.com are even more than factories, it is more difficult to distinguish them than to search Alibaba.com.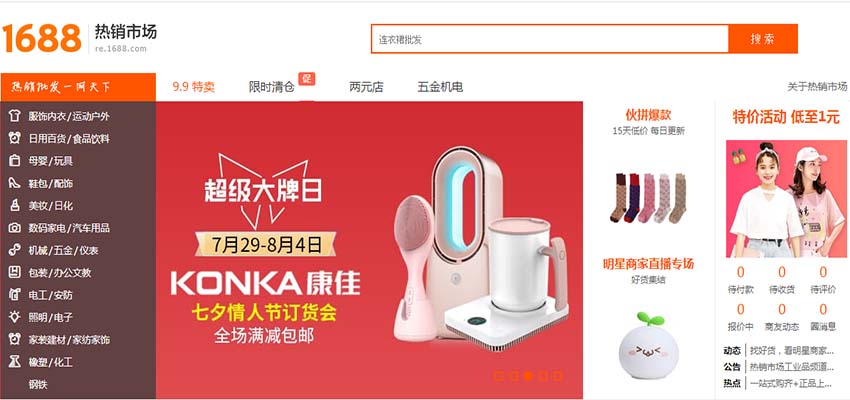 3. Factories don't know how to sell online
Even though some factories are members of Alibaba and have published products there, that does not mean that they will certainly be registered by foreign importers. Because there are many skills to be ranked on the first page of Alibaba search results, such as setting keywords and paying that once you click the left mouse button, which is similar to Google AdWords . Marketing companies know more and better than these factories about these skills that help them to be easily sought after by importers.
It's even harder to google than Alibaba for factories. Factories should have their own website in English, and do SEO (Search Engine Optimization) and SEM (Search Engine Marketing), like market on Facebook or LinkedIn , to increase the likelihood of being searched. Business companies also send development letters to potential customers who have searched Google.
That is why most small factories cannot find importers, they even post products on Alibaba. Also, some small factories respond to Alibaba inquiries very slowly, which may make importers feel unreliable and professional to ignore. So here's a tip for you: Those vendors who are slow to respond or have difficulty communicating, may be the factory.
4. The factory keeps all information secret if the product has a patent or copyright problem
It is universally recognized that China is producing knockoff products of all kinds and exporting all corners of the world. Once there are hot selling products on the market, maybe electronics or even a toothbrush, Chinese factories will start to copy it and sell cheap prices. The interesting thing is that, in many circumstances, importers do not know that the product is a copycat.
In general, it is quite difficult for imports to find real factories of these types of products that involve patents or copyrights. These small factories often work with national trading companies so that they can export these types of products to other countries. So most importers buy from trading companies, rather than real factories.
Animation characters are very popular imitators among small Chinese factories
This circumstance often occurs in many electronic products manufactured in Shenzhen. For example, a car recorder that we obtained for a European customer. I chose the best price from more than 20 suppliers, but he told me that the products were produced by his friend and commissioned him to sell. He also stated that he will not invite any clients to visit the production workshop as it must be kept secret.
Conclution
Most importers want to avoid middlemen or trading companies and buy directly from factories, but not all importers can. In this case, you'd better find more suppliers (regardless of intermediate or commercial companies) and compare them to select the most suitable one. Or you can attend some trade shows, which is the best way to find factories, such as Canton Fair, Global Sources Fair, etc.
Also, if you want to learn more about the differences between trading companies and factories, you can check out another article: 7 Ways to Verify Chinese Suppliers Are Factories, Not Trading Companies. Learn ways to find industrial clusters, check the VAT invoice, to find out if your supplier is from the factory or not.