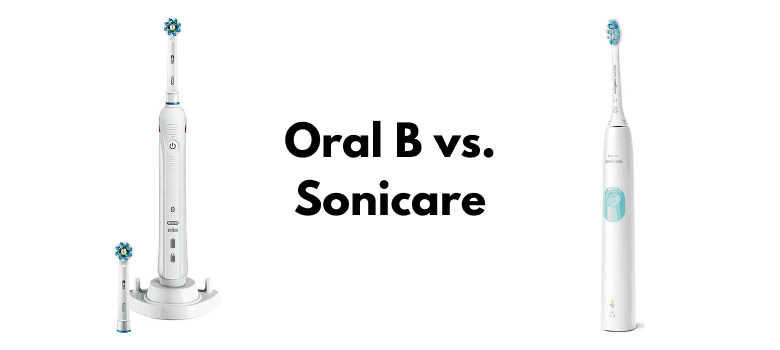 Oral-B or Philips Sonicare? This is the question that 90% of the people who are going to buy an
electric toothbrush
ask themselves .
Both brands have dominated the sector for decades and have the best electric brushes on the market.
During these last years, they have not stopped releasing models with new features and functions.
The evolution of electric toothbrushes has been brutal. The variety of heads has multiplied; More cleaning modes have been added and it is becoming common to think of a brush that can be connected to an App via Bluetooth.
This overview has a great advantage: you will find the electric toothbrush that suits your needs.
The bad news is that it will take a lot of work to find that model. Confusion is guaranteed.
I want this article to help you decide on one of the two: Oral-B or Sonicare.
Later you will be able to choose the electric toothbrush model that suits your needs and budget.
Cleaning technology: Oral-B vs. Sonicare
Although the aim the 2
electric toothbrush manufacturer
s pursue is the same: to clean the teeth and achieve a healthier mouth, the system they use is different.
Oral-B uses a rocking and rotating motion.
Sonicare employs sonic technology.
The Oral-B toothbrush has 3 types of movements: oscillation, rotation and pulsation . The combination of movements is what allows you to break, undo and remove dental plaque.
Oral-B calls the oscillation / rotation movement 2D, if it (also) has pulsation it is called 3D.
La pulsación lleva el cepillado a otro nivel. No requiere contacto como en el caso de la oscilación/rotación, sino que las pulsaciones y vibraciones contribuyen a la limpieza de una manera muy sutil y efectiva.
El cabezal estándar de un cepillo Oral-B es más pequeño y redondo que uno de Sonicare.
Con un cepillo Oral-B simplemente debes ir colocando el cepillo en cada diente para que él haga todo el trabajo.
Philips Sonicare emplea dos tipos de movimientos.
Uno de lado a lado, similar al que haces cuando te cepillas con un cepillo manual. La diferencia de que es el cepillo el que se encarga de realizarlo.
El segundo movimiento se basa en vibraciones sónicas que rompen la placa dental.
The head of Philips brushes is elongated (more similar in size and shape to manual toothbrushes).
Which is better of the two technologies?
Both systems achieve their goal: they reduce plaque and improve gum health.
However, there are not many unbiased clinical studies from which clear conclusions can be drawn (you can see one here )
Which is the best?
After contrasting opinions of various experts and users, some conclusions can be drawn:
Oral-B is more aggressive and leaves a cleaner mouthfeel. It does so at the cost of being somewhat more uncomfortable.
Sonicare is softer and also achieves a clean mouth feel.
Even if it is by little advantage, Oral-B wins.
Which brushes have more functions: Oral-B or Philips Sonicare?
Depending on the range, in both brands you will find models with a pressure sensor, different cleaning modes and advanced features such as Bluetooth connectivity.
However, while at Philips you need to go to the higher ranges or the latest models (which are always more expensive) at Oral-B you can find electric toothbrushes with all these functions for a lower price.
Some of the most common functions are:
Pressure sensor - alerts you not to apply as much pressure when brushing
Cleaning modes - allows you to tailor cleaning to your needs. Not only in terms of intensity, but in terms of the type of "treatment" you want to carry out (polishing, caring for the gums, removing stains or polishing the teeth, for example)
Gradual intensity - the brush runs with less power for the first few strokes until you get ready for it.
Timer - warns you to change quadrant and not spend too much time in one area of ​​the mouth and less in others
Don't fall into the trap of choosing an electric toothbrush because it has more functions than another. Think if you are really going to use them.
For example, the cleaning modes are interesting, but you end up using just one or two of them in most cases.
The pressure sensor (an indicator light alerts you when you apply a lot of pressure while brushing), it may be useful for a person who has never used an electric toothbrush, but after a few uses, it is practically not necessary because with practice it will master brushing technique.
app-oral-bThe real leap in functionality is when the brush has Bluetooth connectivity.
Having an App from which you can control whether you are cleaning your mouth well, get tips to improve cleaning or set goals (after consulting your dentist), is an important quality leap.
Logically the price rises and you must assess whether it is worth it in your case.
Both Oral-B and Sonicare have models with Bluetooth connectivity.
They are the high-end models that, in addition to having this characteristic, are usually the most complete in functions and accessories (yet another reason for the price to go up).
Oral-B wins in this section, although it must be recognized that Sonicare is on its heels every day.
Which has more accessories: Oral-B or Philips Sonicare?
It is difficult to give a general answer because it depends on the model.
You should see each of the accessories that comes in the box and assess its usefulness.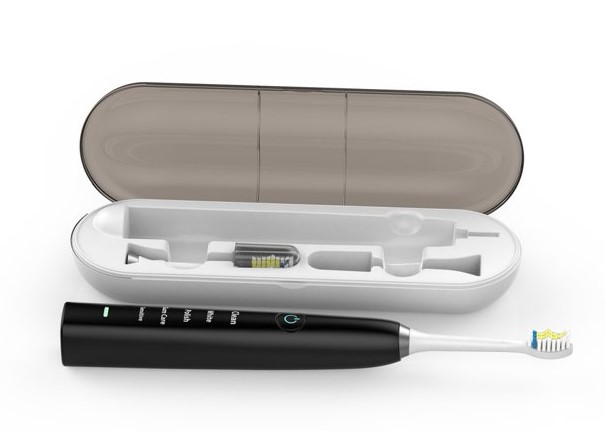 For example, the heads are essential and the more they come the better, although it should also be seen if they are for a standard cleaning or for specialized cleaning (which may not take as much advantage of it).
Oral-B usually come with more accessories , although the Sonicare ones tend to be more practical.
The travel USB charging case of some Philips Sonicare can be an essential accessory for a person who travels frequently or an accessory that will be little used in other cases.
Which battery lasts longer: Oral-B or Sonicare?
Sonicare batteries have more autonomy . Once loaded, there are many models that you can use for 3 weeks.
On the other hand, the battery of an Oral-B toothbrush does not usually exceed 2 weeks of use.
Philips has been using lithium- ion batteries for a long time , whereas Oral-B started using it later.
One of the reasons why an Oral-B battery lasts less time is because of the type of movement that the motor must transmit to the brush head.
Sonicare is more efficient . Instead, Oral-B needs more energy to make the toothbrush rotate, rock and vibrate.
How important is the different battery life?
Both Oral-B and Philips Sonicare force long charging times. No brush charges in 1 hour, as with a razor, for example.
Taking this into account, the extra autonomy of a Sonicare is good for you if you travel frequently, in the rest of the cases it is an irrelevant factor.
Which brand is more innovative: Oral-B or Sonicare?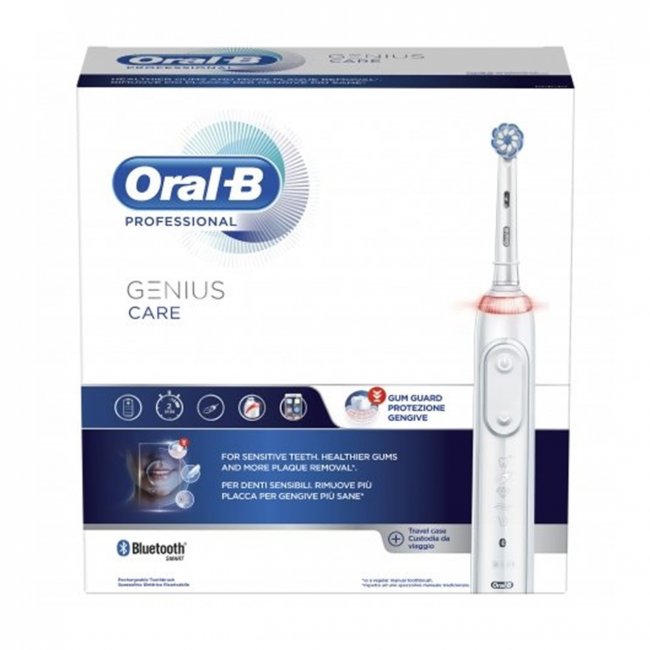 Oral-B has traditionally been one step ahead. It was the first brand to release an electric toothbrush with Bluetooth connectivity.
Some features like the pressure sensor were built into Oral-B brushes before Philips did.
It consists of an indicator light that comes on when you brush your teeth too hard.
However, the trend is that distances are getting shorter day by day.
Philips also innovates.
The latest Sonicare models incorporate intelligent head recognition and adapt the cleaning mode and intensity without you having to worry.
Which is the best value for money: Oral-B or Sonicare?
The quality of an electric toothbrush is difficult to measure:
How many years does the brush last? How long does it take until you have to change the battery? Shock and drop resistance?
In general, the Sonicare toothbrush looks more solid , the plastic seems stronger. When you have it in your hand it has a better finish and a more premium appearance than an Oral-B one.
However, comparing similar models, Oral-B brushes are cheaper.
In the end, the key is in the offer you find. The prices are not stable at all and any day a bargain appears that overturns a possible classification.
Lately it is happening in all products. Depending on the day you buy the electric toothbrush, one model or another will have a better quality / price ratio.
What are the differences in the design of the electric toothbrush?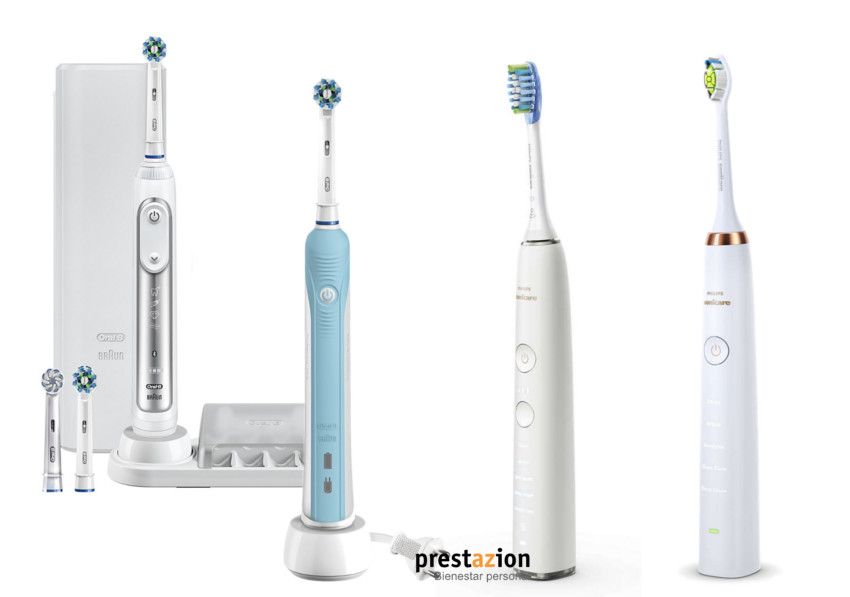 The importance of the brush design being more or less attractive is a personal matter.
Sonicare brushes have a more neat and professional look.
Oral-B's mid and low ranges tend to have the classic white and blue design, while Sonicare offers sleeker models with softer tone finishes and discreet buttons, even in the mid ranges.
Only in some of the top models, such as the Oral-B Genius 9000N , do you see designs in rose gold or black.
Sonicare gana.
Which electric toothbrushes are quieter: Oral-B or Sonicare?
Due to the type of movement they make during cleaning, the Sonicare are clearly quieter.
Oral-B performs a more mechanical movement that makes the toothbrush louder.
The sonic pulsations of Philips electric toothbrushes make practically no noise. However, it depends on the cleaning mode you use (intensive cleaning modes are louder)
How to assess noise in practice?
The noise for you can be more or less annoying. It is a personal matter.
Although an Oral-B toothbrush makes more noise, think that you are only going to use it 2-3 minutes and the annoyance is not much.
The problem is if you brush early in the morning (or at night) and there are people sleeping nearby.
Which brand has the widest catalog of electric brushes?
Both Oral-B and Sonicare have a very wide catalog of electric toothbrushes. In either of the two you will find the one you need, although in the meantime it will not be easy to decide.
Sonicare toothbrushes
DiamondClean Smart - They are the high end. They have Bluetooth connectivity, head recognition and various cleaning modes.
Models ( HX9924 / 03 ; HX9903 / 13 ; HX9903 / 03 )
DiamondClean - It is similar to the high-end but without the possibilities of the App
Models ( HX9398 / 20; HX9394 / 92; HX9392 / 39; HX9372 / 04 ;…)
FlexCare Platinum - With pressure sensor, 3 modes and 3 brushing intensities
FlexCare - 3 brushing modes
HealthyWhite - 2 or 3 brushing modes depending on the model
Sonicare for Kids - the kids version
Series 2 Plaque Control - 1 brushing mode
Series 2 gum health - 1 brushing mode
Series 3 Gum health - 1 brushing mode. 3 intensity settings
EasyClean - 1 brushing mode
CleanCare + - 1 brushing mode
PowerUp - 1 brushing mode
CleanCare - 1 brushing mode
Oral-B toothbrushes
Oral-B Genius 9000 N (and 8000 N) - Bluetooth connectivity and various brushing modes and premium travel accessories
Oral-B SmartSeries (4000, 5000 and 6000) - Bluetooth connectivity and various brushing modes (no tongue cleaner mode)
Oral-B PRO - With 3D cleaning pressure sensor
Oral-B Vitality - 2D cleaning
Oral-B kids - personalized brushes (Cars, Mickey, Frozen Star Wars)
Which brand has the most different head sets?
Both Oral-B and Philips Sonicare have a wide range of heads.
Most are for specific cleaning and are related to the cleaning mode that is selected (if the model allows it).
Oral-B heads
They are on average somewhat cheaper than Philips heads. They are also smaller in size and are more practical to maneuver in the mouth.
Trizone
Precision clean
Sensitive
Cross Action
Floss action
3D white
Ortho care
Dual clean
Sensi ultra thin
Infant heads
Sonicare heads
It has a specific head for each need. High-end models typically include the C3, G3, and W3 heads, for plaque control, gum care, and teeth whitening.
DiamondClean
DiamondClean compact
C3 plate control
G3 gum care
W3 premium white
Sonicare for kids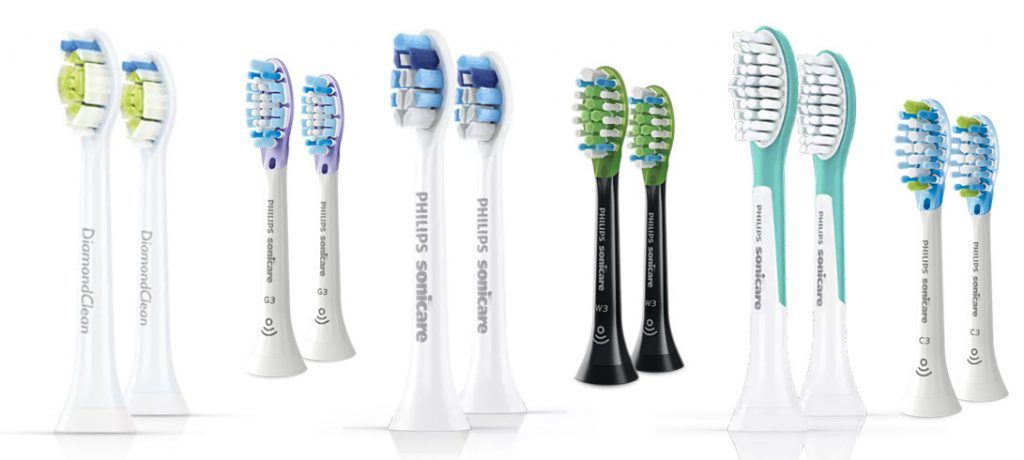 conclusion
It is difficult to say which brand is the best. each has its own pros and cons.
The choice is even more complicated due to the number of models out there.
What good is it that one electric toothbrush is better than another if its price is significantly higher?
The interesting thing is to know who offers you the best option for your budget . And that you will only know by comparing models.
Before buying an electric toothbrush, you have to know how to differentiate which features and functions are essential from those that you don't need. Only then will you get the electric toothbrush you need and pay a fair price for it.
As a professional manufacturer of electric toothbrush and oral irrigator/water flosser, Shenzhen Relish provides various types of electric toothbrush wholesale and OEM customized services. You can also wholesale water flosser/oral irrigator from Relish at factory price. We can provide you highly competitive prices and look forward to working with you.