Part II: 7 ways to verify if your supplier is a factory
1. Check the business license
The most important part is "Business Scope" (in Chinese it is written 经营 范围) when verifying the business license of the supplier. This is the easiest and most direct way that your provider cannot fake. The scope of business of a factory should include words like "make or produce" (in Chinese it is written 生产, 加工, 制造), which the commercial scope of a commercial company will not have.
Send the vendor business license to a trusted friend who knows China well for verification, or you can go to Elance to find a freelancer for translation, which only costs several dollars.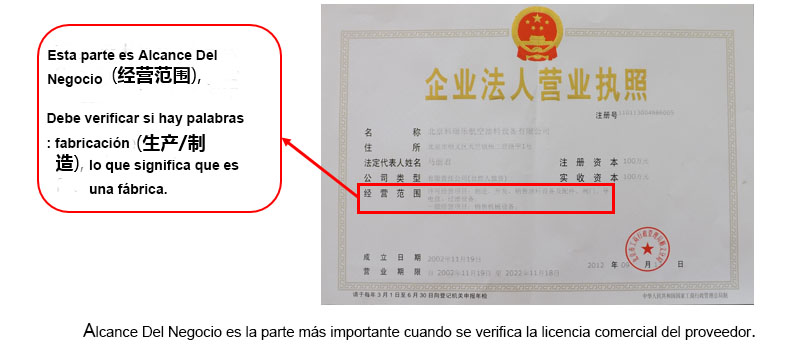 2. Check the value added tax (VAT) invoice l
This is the best way to verify trustworthy providers. The Chinese government offers a refund for many types of export products in order to encourage exportation. But if a company wants to get an export refund, a 17% VAT invoice is needed which can only be issued by a factory.
So there is a way: tell the supplier that you have a partner in China who can help you apply for the export refund, so ask for the issuance of an invoice with 17% VAT. If the supplier refuses or hesitates to respond to you, it is likely a very small-scale trading company or factory.
But if they agree to issue the invoice with VAT, you can request a clear image of the invoice made earlier and carefully check the company name on it. If it is the same name on the supplier's business license, then it must be a factory.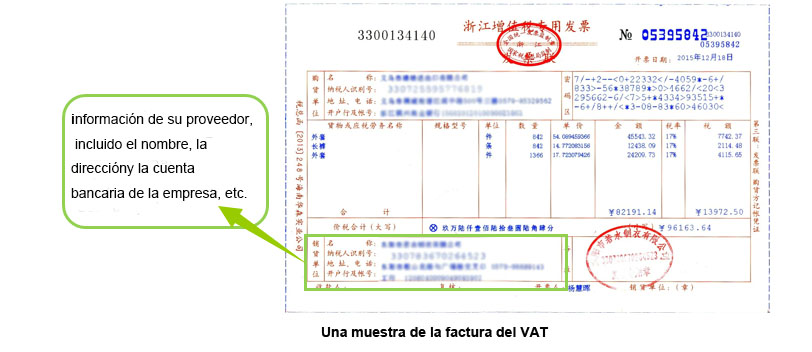 3. Check the MOQ of the supplier
The MOQ of the factory is normally higher than that of the trading company, and it is almost common sense in trade. So you can verify your suppliers by testing if they can sell you lower quantity products.
For example, you are looking for a supplier to buy 5,000 cups, you can tell the supplier that you are buying only 300 pieces to test, and will place a large order in the future if the quality is good. They will say no if it is a factory, as its MOQ will not be less than 1,000 pieces. But a trading company can accept your order for 300 pieces.
4. Check the Product Catalog
A factory is usually specialized in one or more types of products, if there are many types of products in your supplier's catalog, then it is more likely to be a trading company.

I know a stainless steel suction cup factory (200 workers, about 70 km from my office) which is among the TOP 10 in the Chinese suction cup industry. Except for the suction cup, they also sell glasses made of glass, but these are supplied by other smaller factories. The price of glass goblets from this company is even higher than from other cited trading companies.
But if your cup suppliers supply stainless steel vacuum, glass, plastic cup and mug etc. they are not factories.
5. Check factory audit reports
If the Chinese goods suppliers told you that they have supplied products for global companies like Walmart, then you can ask them to send you the factory audit report.
If they refuse or hesitate, then they are probably commercial companies. If they send you the factory audit report, you need to verify the company name on the report. If it is the same name as the Business License, then it must be a factory.
6. Verify ISO 9001 Certification
Not all factories are ISO 9001 certified, but most companies that have this certification are factories, because the trading company does not need to have it.
But still some commercial companies obtain this certification, and all of them are specialized in only one product category and have a strong relationship with their factories. I know of several trading companies of this type, and I have to say that working with them will not be much different from working with factories, even in price.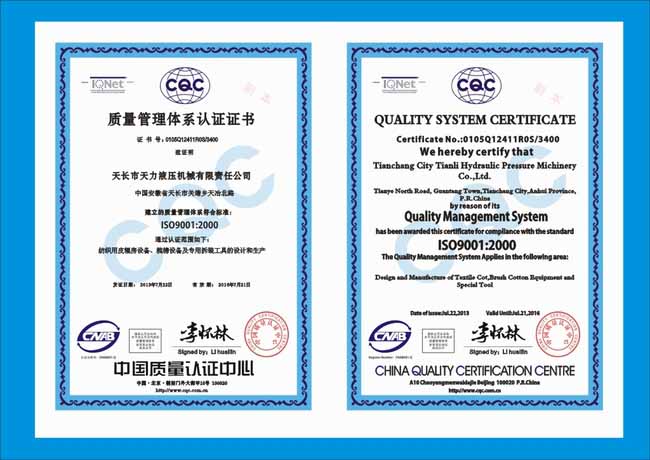 7. Check where the supplier is located in China
All the products have their own industrial areas in China, and let's take CR (Remote Control) toy cars as an example. I wrote in another article about how to import elelctric toothbrush from China and mentioned that all CR toys are mainly produced in Chenghai city , Guangdong province .
Because this city has the complete supply chain for all CR toy car parts like engine, remote control and wheels. The factory only needs to design a car shell and packaging, then assemble all the parts together. Producing CR toys in other cities will be more complicated and costly than in Chenghai, so the factories are unlikely to be located elsewhere.
If your suppliers are not located in Chenghai, such as Guangzhou or Shenzhen, they are probably trading companies. Maybe there are some high-tech CR toy factories located in Shenzhen, but very few.